by DiveSSI - 15th June 2016
by DiveSSI - 5th October 2015
The Sowerby's beaked whale, which appeared on the coast of Mecklenburg in the well-Wiek, a bay on the Baltic coast of Mecklenburg-Vorpommern, in lat...
by DiveSSI - 9th September 2015
Scientific? Whale Hunt
by DiveSSI - 28th July 2015
Annual Mass Slaughter Of Pilot Whales In Faroe Islands
by DiveSSI - 19th June 2019
A total of over half a ton of ghost nets salvaged

Divers of the German Baltic 2019 mission, which started on 10 June 2019, now salvaged a trawl...
by DiveSSI - 14th May 2019
Less photosynthesis due to rising water temperatures

Practically all marine life depends on the productivity of phytoplankton - microscopic org...
by DiveSSI - 14th May 2019
Nothing can ruin a day's diving faster than a bout of motion sickness, but it needn't stop you from joining a liveaboard safari. There are a varie...
by DiveSSI - 29th April 2019
Experts demand strict protection

The protection status of the inner Baltic Sea porpoises has recently not been included in the list of migrator...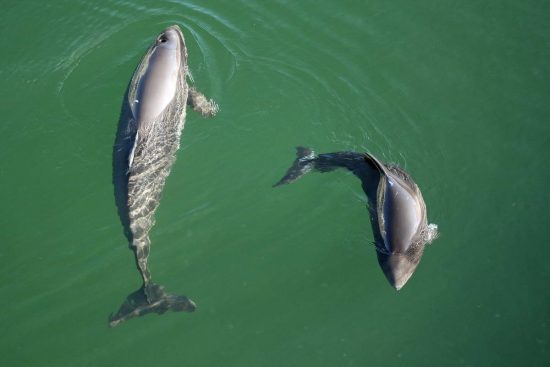 by DiveSSI - 16th April 2019
Greenpeace ship "Esperanza" is on a one-year expedition

For the protection of the high seas, the Greenpeace ship "Esperanza" set off on 15 Apri...
by DiveSSI - 8th January 2019
The deep sea is still full of secrets

A group of sea slugs – nudibranchs - are colourful, fascinating creatures. They come in a variety of br...
by DiveSSI - 20th December 2018
Japan returns to commercial whaling

Japan is leaving the International Whaling Commission (IWC). This is reported by Japanese media. Previously...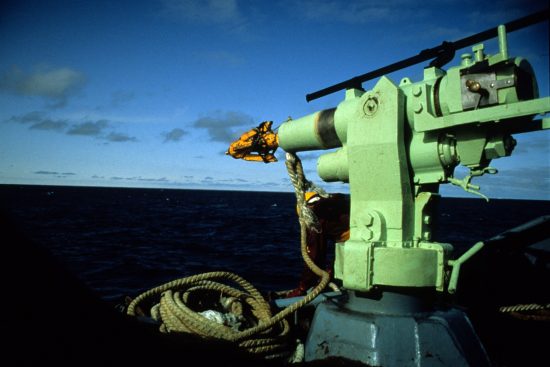 by DiveSSI - 18th December 2018
Soundscape plays a role in the settlement of corals

In the larval stage corals drift freely in the sea - but once the larva has settled down, i...
by DiveSSI - 3rd December 2018
New Zealand government must finally protect the last Maui dolphins

A good day for the rare Maui dolphins and their floating and flying neighbor...
by DiveSSI - 26th November 2018
Captured whales were sold to dolphinariums

Russia is the only country that catches orcas and belugas for the "dolphinarium industry". Now t...
by DiveSSI - 1st November 2018
Weddell Sea Sanctuary: The largest marine reserve in the world is to be created

In the Southern Ocean, north of the Antarctic, the largest mari...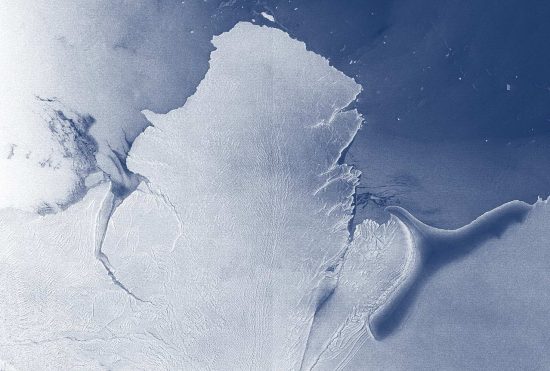 by DiveSSI - 26th October 2018
A very special UW shooting in Mexico

Photographing crocodiles has become popular among many underwater photographers in recent years - but taki...
by DiveSSI - 11th October 2018
Various diving spots for beginners, advanced, tech divers and photographers

Malaysia impresses with diversity: scenic, cultural and culinary. T...
by DiveSSI - 10th October 2018
Oil spill threatens marine mammals

In Corsica, after a collision between two cargo ships marine fuel expired in the Mediterranean. It has forme...
by DiveSSI - 9th October 2018
Accumulation of long-lasting environmental toxin in killer whale tissues

More than forty years after the first steps in the ban of polychlorina...
by DiveSSI - 8th October 2018
NABU presents "OstseeLIFE" - a 360-degree virtual world

The Baltic Sea is Germany's No.1 holiday destination. Statistics say roundabout 6.5 mil...
by DiveSSI - 18th September 2018
Divers remove lobster pots and ghost nets from the bottom of the sea

From 3 to 6 September 2018 divers from the Dutch Ghost Fishing Foundation,...
by DiveSSI - 5th September 2018
IWC Conference in Brazil: Japan applies for "sustainable whaling"

If it is up to the will of Japan, international whaling would be in for a ren...
by DiveSSI - 13th August 2018
Mainly lobster traps are to be salvaged

Ghost nets kill millions of marine animals every year. The Dutch Ghost Fishing Foundation, together wit...
by DiveSSI - 18th June 2018
Live streaming audio from a deep-water hydrophone

For centuries poets and writers have imagined the depths of the ocean to be incredibly calm. ...