by DiveSSI - 13th December 2016
Exposure to sunlight in the event of an oil spill lowers the survival rates of fish that live near the surface during their larval stage.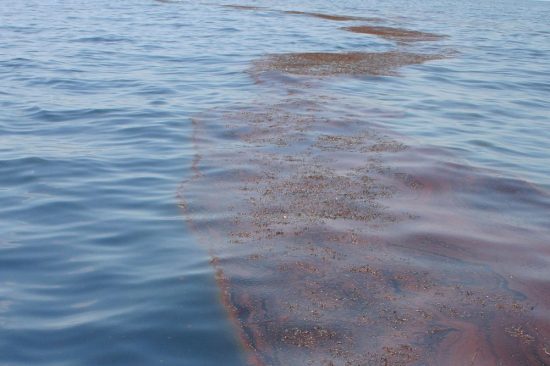 by DiveSSI - 6th December 2016
Tool aimed at helping ships avoid collisions with blue whales

Researchers from NOAA Fisheries, Oregon State University and the University of...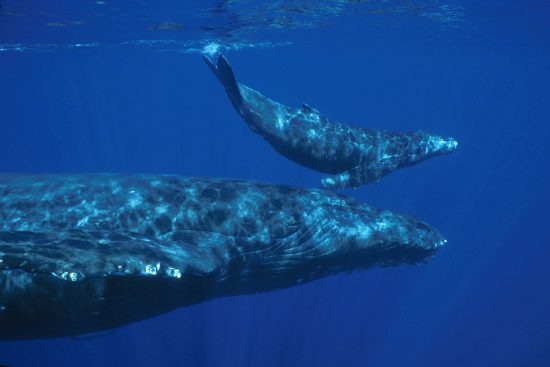 by DiveSSI - 2nd December 2016
Scientists have confirmed the largest die-off of corals at Australia's Great Barrier Reef, with the northern part being the worst affected area. Thi...
by DiveSSI - 23rd November 2016
Research at Oregon State University shows that a splitnose rockfish's (Sebastes diploproa) offspring stick together in groups from the time they a...
by DiveSSI - 15th November 2016
GEOMAR team wins first prize at ideas competition

Two staff members of the GEOMAR Helmholtz Center for Ocean Research Kiel were awarded ...
by DiveSSI - 14th November 2016
Flank collapses of volcanic islands produce massive landslides

Volcanic eruptions can cause destructive tsunamis.

As part of an ex...
by DiveSSI - 1st November 2016
Fish's sense of sight, smell and hearing becomes impaired due to rising carbon dioxide levels

The survival instincts of fish have been impa...
by DiveSSI - 31st October 2016
A proposal to establish a whale sanctuary in the South Atlantic failed to receive sufficient votes for the resolution to be passed at the 66th meeti...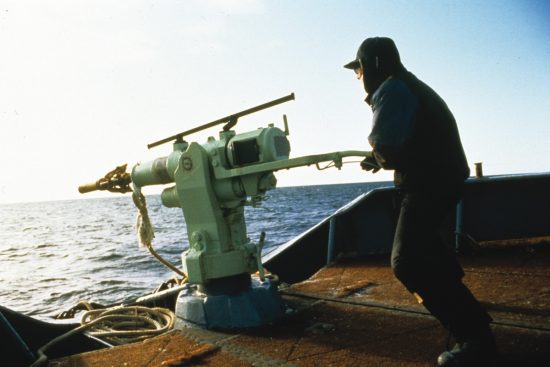 by DiveSSI - 20th October 2016
On 15 October 2016, accompanied by a three-metre long cosmetic bottle made of wood, about 70 youths took a dip in the Binnenalster in Hamburg to cal...
by DiveSSI - 18th October 2016
The largest coral reef in the world, the Great Barrier Reef in Australia, has been greatly affected by coral bleaching but it is by no means dead. ...
by DiveSSI - 17th October 2016
Researchers have discovered that despite their static nature, corals do exert some influence on the microbes in the environment around them.
...
by DiveSSI - 10th October 2016
The silent predator with the big mouth

The flattened grotesque head opens up suddenly, revealing rows and rows of teeth. Before the victim c...
by DiveSSI - 6th October 2016
Good news for marine species: Silky sharks, thresher sharks and mobula rays now receive greater protection as they have been placed under Appendix I...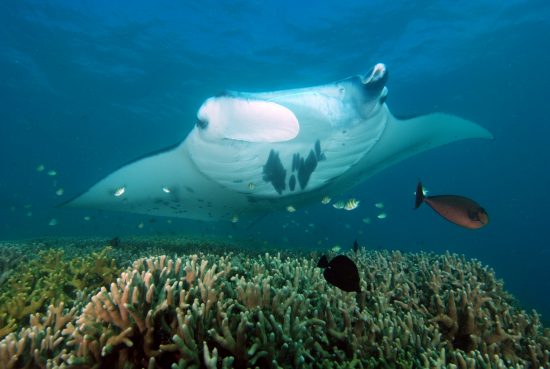 by DiveSSI - 30th September 2016
Norway and Japan are doing all they can to escalate commercial whaling

Conservation and animal welfare organisations have confirmed that Icela...
by DiveSSI - 27th September 2016
Amount of annual ice loss actually 272 Giga tons

The loss of ice mass from the Greenland ice sheet is greater than previously thought, says a ...
by DiveSSI - 12th September 2016
It is not all doom and gloom for the world's coral reefs. While things are indeed dire for those in the upper layers (from the surface to 100 feet d...
by DiveSSI - 8th September 2016
Toxins in shark products linked to neurological diseases like Alzheimer's Here's another reason to reject that bowl of shark's fin the next tim...
by DiveSSI - 2nd September 2016
New research has revealed the existence of vast fields comprising circular mounds in the north of the Great Barrier Reef (GBR) – in essence, it is a...
by DiveSSI - 29th August 2016
End of last week, scientists at the German Oceanographic Museum spotted a humpback whale in the Bay of Greifswald. It had been swimming east of the is...
by DiveSSI - 8th August 2016
GEOMAR scientists examine internal pH values of corals in Papua New Guinea 
by DiveSSI - 3rd August 2016
by DiveSSI - 29th July 2016
by DiveSSI - 22nd July 2016
by DiveSSI - 12th July 2016
by DiveSSI - 6th July 2016
by DiveSSI - 4th July 2016
by DiveSSI - 29th June 2016
Global index of thermal stress has tripled since the late 19th century