by DiveSSI - 13th June 2017
New agreement imposes permanent ban on gillnets
The vaquita, the world's smallest cetacean, remains under the threat of extinction.
by DiveSSI - 31st May 2017
Scientists have discovered how rocks can float

Some rocks can float on water for years at a time, forming miles-long debris patches that drif...
by DiveSSI - 23rd May 2017
Wind direction determines route

Harbour porpoises are in the spotlight!

Dr Corinna Hoffmann and Alexander Holtz are very hopeful a...
by DiveSSI - 29th April 2017
A sea slug called Tethys fimbria

If you are lucky to come across a Tethys fimbria when diving in the Mediterr...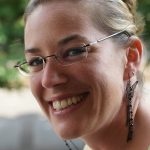 by Carin - 27th April 2017
With the Global Coral Restoration Project, SECORE International, the California Academy of Sciences and The Nature Conservancy seal their commitmen...
by DiveSSI - 26th April 2017
Melt ponds that lower ice's reflectivity another cause

Conditions under the Arctic sea ice are too dark for photosynthesis to take place, ...
by DiveSSI - 21st April 2017
GEOMAR researchers publish long-term observations from Labrador Sea

The Labrador Sea in the northwestern North Atlantic is one of the princi...
by DiveSSI - 19th April 2017
Kiel researchers use drone for first time in sample collection

For the first time, a drone has been successfu...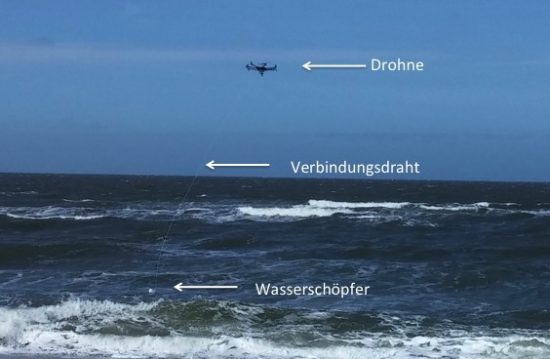 by DiveSSI - 13th April 2017
Claw can generate one of loudest sounds in the ocean

Another shrimp in the wall...

With its large brightly pink claw, it isn't surp...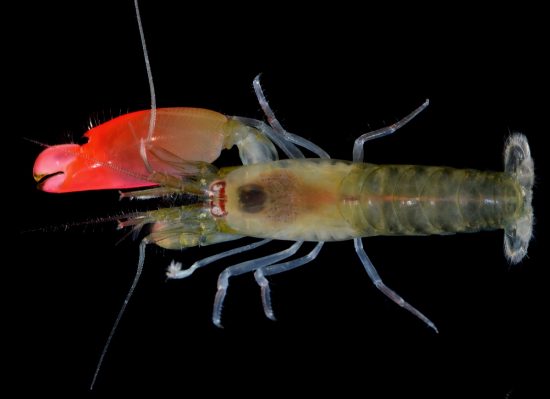 by DiveSSI - 11th April 2017
South Africa: What are you doing?

South Africa is blessed! There is hardly another country on Earth that has so much untouched beauty and ...
by DiveSSI - 4th April 2017
Shortfalls in manpower and funding prevented many MPAs from fulfilling their objectives

Although Marine Protected Areas appear to be the id...
by DiveSSI - 27th March 2017
Genes in corals help to predict whether the corals are experiencing stress

Scientists recently discovered a group of genes in corals that can h...
by DiveSSI - 22nd March 2017
Norway's catch quota in 2017 increased from 880 to 999

Norwegian fisheries minister Per Sandberg wants to double the recently increased catch ...
by DiveSSI - 21st March 2017
NABU, politicians and businesses work together to find solutions

The problem of plastic waste in the oceans is massive. Every yea...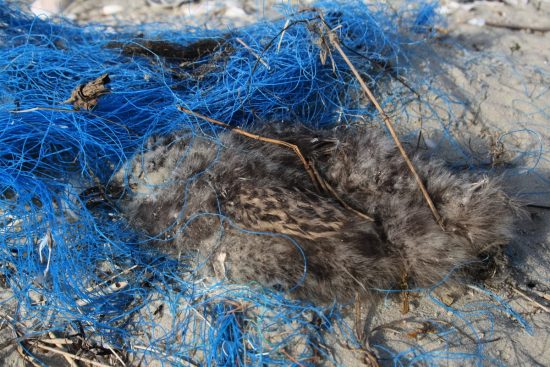 by DiveSSI - 17th March 2017
Biologists verify polar cod's strong dependence on ice algae

The humble polar cod plays an integral role in the Arctic food web. They feed o...
by DiveSSI - 7th March 2017
Fastest hearing development among mammals

Although all mammals have the ability to hear, it is not something that is fully developed at bi...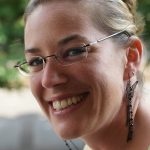 by Carin - 6th March 2017
A unique project has its headquarters in Puerto Morelos: scientists, aquarists, local stakeholders and authorities work together to restore Mexico'...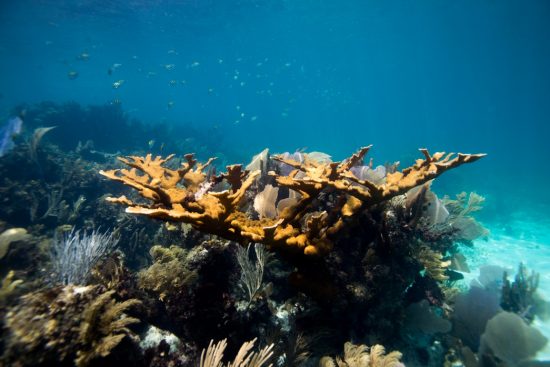 by Chad - 23rd February 2017
"Welcome to Los Angeles International, this is your captain speaking. We're going to be sitting on the tarmac for a bit due to the fog,...
by DiveSSI - 22nd February 2017
International research team publishes latest seafloor maps

Tectonically, the Mediterranean is very active and faces the threat of natural ...
by DiveSSI - 21st February 2017
International researchers discover development of ocean currents

The Gulf Stream transports ocean heat across the Atlantic towards the nor...
by DiveSSI - 15th February 2017
Protecting whales means protecting global climate

They are the symbol of the threat that climate changes poses to our planet: starving pol...
by DiveSSI - 13th February 2017
Research will improve forecasts for global sea levels

How has alternating warm and cold time periods affected the West Antarctic Ice Sheet...
by DiveSSI - 8th February 2017
Representatives dispatched to persuade other countries to support them

The Japanese government is doing everything it can to overturn the ban...
by DiveSSI - 6th February 2017
Greenpeace explores the newly discovered reef

Off the Brazilian coast, where the Amazon River meets the Atlantic Ocean, researchers discov...
by DiveSSI - 6th February 2017
He had been in Florida to film sequel

Rob Stewart caught the world's attention in 2006 with his award-winning documentary Sharkwater, in whi...
by DiveSSI - 3rd February 2017
Scientists call on public to help in compilation

In the course of their research work, marine biologists from GEOMAR Helmholtz Center for Oc...
by DiveSSI - 1st February 2017
Solbach attended at boot show 2017

Well-known actor Sigmar Solbach has been appointed as the new Chairman of the German Society for the C...
by DiveSSI - 17th January 2017
FishBase, the world's largest information database, has the answers

More than half a million visitors are registered on the world's largest...
by DiveSSI - 13th January 2017
Heinz D Ritter launches free magazine on underwater photography

The renowned former editor of the German UNTERWASSER scuba dive magazine, He...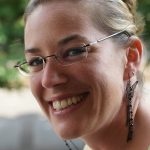 by Carin - 11th January 2017
Things don't look good for corals. With only a few truly healthy coral reefs left and forecasts not getting any better, it may be a tight squeeze f...
by DiveSSI - 9th January 2017
Area south of Gotland is important breeding site

The government of Sweden will set up a protected area for the endangered harbour porpoise...
by DiveSSI - 31st December 2016
The winners and losers

2016 has not been a good year for the great apes, lions, giraffes or vaquitas, according to the WWF. Their popula...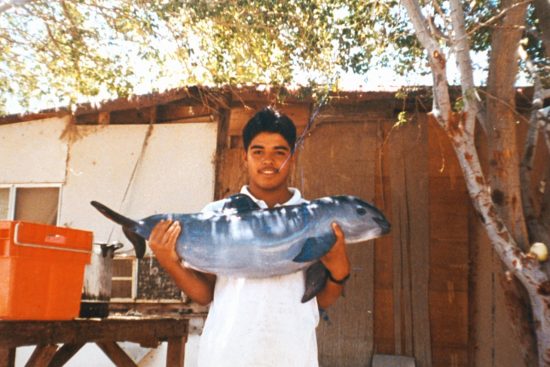 by DiveSSI - 28th December 2016
Wild Atlantic killifish populations have been found to possess the ability to adapt to toxic pollution, according to a new report published in the S...
by DiveSSI - 23rd December 2016
Since millions of years ago, photosynthetic algae have been refining their technique for capturing light.

As a result, their light-harvesting...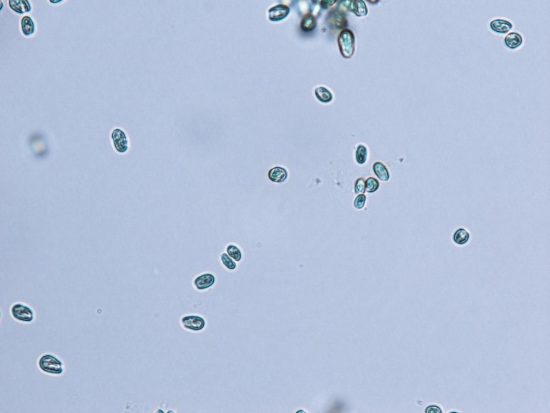 by DiveSSI - 20th December 2016
Researchers publish findings after studying aftermath of 2010 earthquake in Chile

Most severe earthquakes take place beneath the seafloor....
by DiveSSI - 16th December 2016
Farmed fish is heavily contaminated with the chemical ethoxyquin, according to a laboratory study carried out by Greenpeace on fish products like ...
by DiveSSI - 13th December 2016
Exposure to sunlight in the event of an oil spill lowers the survival rates of fish that live near the surface during their larval stage.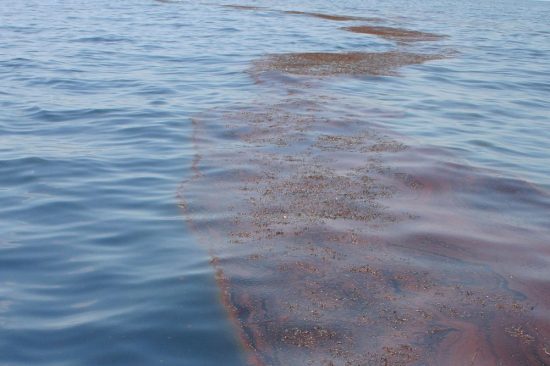 by DiveSSI - 6th December 2016
Tool aimed at helping ships avoid collisions with blue whales

Researchers from NOAA Fisheries, Oregon State University and the University of...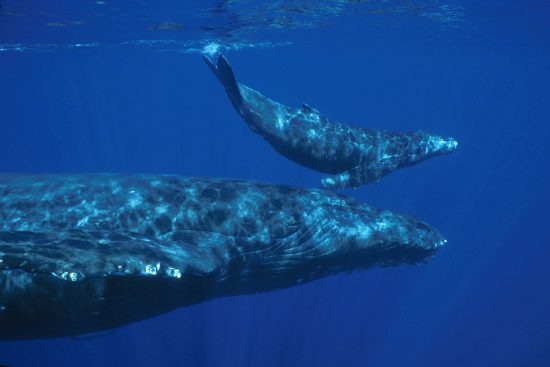 by DiveSSI - 2nd December 2016
Scientists have confirmed the largest die-off of corals at Australia's Great Barrier Reef, with the northern part being the worst affected area. Thi...
by DiveSSI - 23rd November 2016
Research at Oregon State University shows that a splitnose rockfish's (Sebastes diploproa) offspring stick together in groups from the time they a...