by DiveSSI - 24th June 2016
by DiveSSI - 15th June 2016
by DiveSSI - 3rd May 2016
Stress levels in baby fish can be reduced by slightly more than one-third in the presence of large predatory fish, as the latter would scare off mediu...
by DiveSSI - 25th April 2016
In areas where motorboats regularly operate, prey fishes have a higher tendency of being caught and eaten by other marine animals. This was the concl...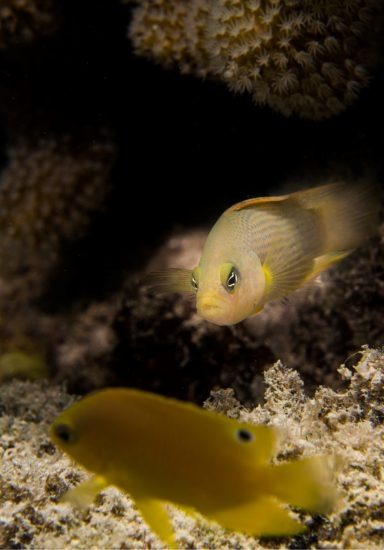 by DiveSSI - 22nd October 2015
Central Europe, particularly the German-language countries, have long been world champions in travelling, until China won over this unofficial title...
by DiveSSI - 5th October 2015
The Sowerby's beaked whale, which appeared on the coast of Mecklenburg in the well-Wiek, a bay on the Baltic coast of Mecklenburg-Vorpommern, in lat...
by DiveSSI - 28th August 2015
Discovery Made By ROV
by DiveSSI - 18th June 2019
Wreckdiving in Ireland

The deep crystal-clear waters off Malin Head in Ireland were once a navigation route for wartime convoys and after two W...
by DiveSSI - 12th June 2019
As liveaboard diving continues to grow in popularity, a huge variety of vessels and onboard facilities have become available to choose from,...
by DiveSSI - 11th June 2019
Highest concentration of plastic particles at depths of 200 to 600 meters

A newly published study in the journal Scientific Reports shows that ...
by DiveSSI - 5th June 2019
Smile, drink, perform: 26,350 meters to go

24 kilometres without fins and of course without a breathing device: a challenge only possible with ...
by DiveSSI - 3rd June 2019
Cryptobenthic fish are the cornerstone of the ecosystem

New research has shown that the short life and violent deaths of some of the smallest c...
by DiveSSI - 28th May 2019
Reliable environmental protection is essential for sustainable economic growth and the well-being of ourselves, our society, and our oceans. Therefor...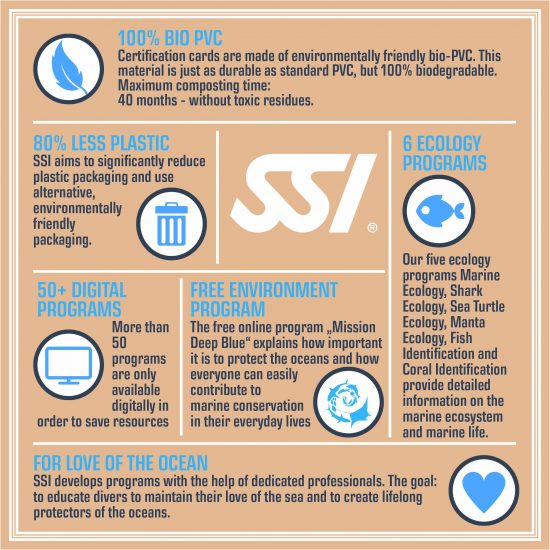 by DiveSSI - 27th May 2019
Algae from the group of dinoflagellates have organized their genetic material in an unusal way

The cells of most living things have special str...
by DiveSSI - 15th May 2019
Half of the coral reefs are already lost - AWI expert on the importance of marine biodiversity

The oceans have a similar meaning to us humans a...
by DiveSSI - 14th May 2019
Nothing can ruin a day's diving faster than a bout of motion sickness, but it needn't stop you from joining a liveaboard safari. There are a varie...
by DiveSSI - 29th April 2019
Experts demand strict protection

The protection status of the inner Baltic Sea porpoises has recently not been included in the list of migrator...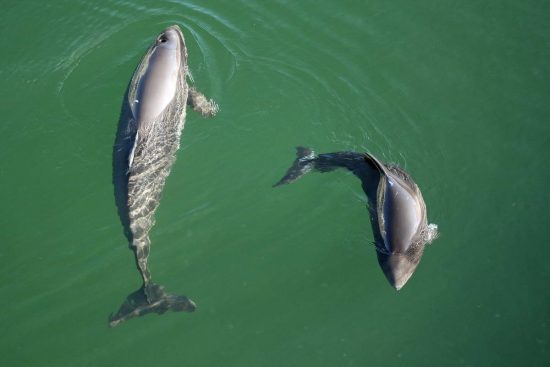 by DiveSSI - 25th April 2019
Researchers found plastics in every dead marine mammal

Researchers from the University of Exeter and the Plymouth Marine Laboratory, supported ...
by DiveSSI - 24th April 2019
Mission Deep Blue merchandise as donation campaign At the BOOT show earlier this year, SSI introduced the Mission Deep Blue program. This is a free p...
by DiveSSI - 22nd April 2019
Barium in the coral skeleton records the intensity of the South Asian summer monsoon

When it comes to understanding the future climate, the Sou...
by DiveSSI - 18th April 2019
White sharks hunt in kelp forests White sharks are still a mystery to scientists. For example, earlier research indicated that the predators prefer...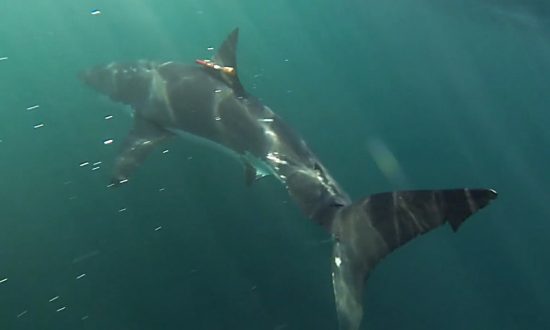 by DiveSSI - 16th April 2019
Greenpeace ship "Esperanza" is on a one-year expedition

For the protection of the high seas, the Greenpeace ship "Esperanza" set off on 15 Apri...
by DiveSSI - 15th April 2019
Deep reefs are full of life

Scientists have looked into the depths of the Great Barrier Reef and documented that they are full of life. They ca...
by DiveSSI - 10th April 2019
Excretions of Antarctic krill swarms transport carbon into the deep sea

Large krill swarms in the Southern Ocean could help remove extra ...
by DiveSSI - 8th April 2019
UN negotiates offshore protection in New York

How is it possible that a network of protected areas can protect at least 30 percent of the world...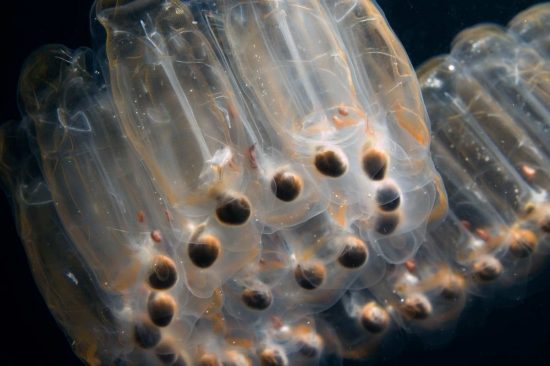 by DiveSSI - 7th April 2019
Dive into the former quarries

Loebejuen, a small town with a population of nearly 2,300, is located 15km north of Halle (Saale) and has become ...
by DiveSSI - 5th April 2019
Researchers estimate economic damage of plastic pollution The plastic waste in our seas not only severely damages our environment but costs us (the h...
by DiveSSI - 2nd April 2019
Immediate protection measures for seabirds urgently needed

NABU has formally filed a complaint at the European Commission against the Federal R...
by DiveSSI - 28th March 2019
For the first time, researchers are measuring hydroxylamine in the open ocean

When and where in nature, what form of nitrogen occurs does not o...
by DiveSSI - 27th March 2019
Updated IUCN Red List lists threatened sharks The Shark Specialist Group (SSG) of the World Conservation Union (IUCN) has published updated the Red...
by DiveSSI - 26th March 2019
Sedentary animals can only conquer new habitats extremely slowly

At the bottom of the Arctic deep sea lives a variety of animals attached to ro...