by DiveSSI - 13th June 2016
by DiveSSI - 20th February 2019
Most visitors are divers 2018 was a devastating year of natural disasters in Indonesia. One of those disasters was the Gili Islands being hit by an e...
by DiveSSI - 8th February 2019
Researchers provide instructions and decision aids

The Baltic Sea contains a dark legacy of ca. 50 000 tons of dumped chemical warfare agents (...
by DiveSSI - 5th February 2019
Diseases and ocean warming cause populations to collapse

The combination of ocean warming and an infectious disease has caused the populations ...
by DiveSSI - 4th February 2019
Restricted visibility on the reef costs anemone fish a lot of energy

Scientists at James Cook University have found that fish become more fearf...
by DiveSSI - 2nd February 2019
NOAA studied US coral reefs in the Pacific

Coral reefs in remote, uninhabited areas of the Pacific are generally in good condition. They ...
by DiveSSI - 18th January 2019
A burial mound at the bottom of the lake

The "Sweet Lake" (Süße See)in Saxony-Anhalt (Germany) is a real treasure chest for underwater archae...
by DiveSSI - 17th January 2019
Web-based application improves data evaluation and availability

Coral reefs are as vulnerable as they are beautiful. Climate change heats the s...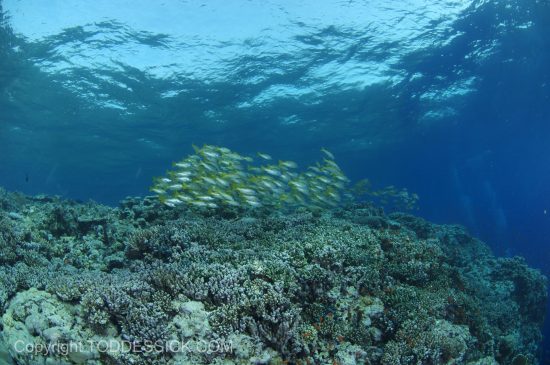 by DiveSSI - 16th January 2019
Researchers are investigating upwelling areas off Africa and South America

On the eastern edges of the Atlantic and the Pacific, continuous buo...
by DiveSSI - 10th January 2019
Decreasing stock since 50 years

According to an analysis of the data from the Queensland Shark Control Program, the decline in coastal sharks i...
by DiveSSI - 9th January 2019
Trawl nets endanger many species

In Marine Protected Areas (MPAs), the marine environment should be particularly protected. As a recent s...
by DiveSSI - 12th December 2018
A total of 157 new species discovered on the Mekong

In the Mekong region, a total of 157 new species were discovered within one year. This is s...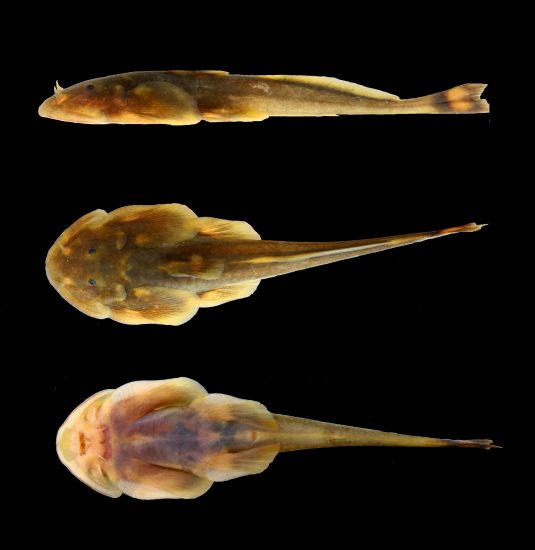 by DiveSSI - 7th December 2018
Researchers examined more than 100 animals of all seven species

Researchers from the University of Exeter and the Plymouth Marine Laboratory, i...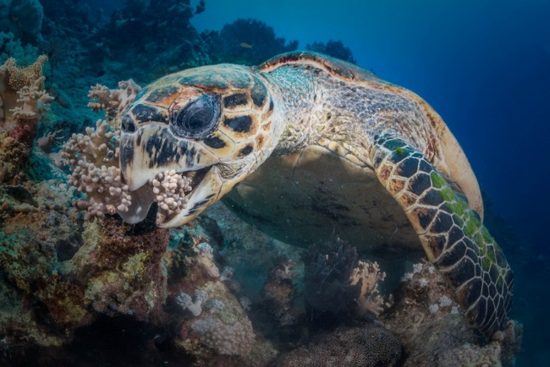 by DiveSSI - 5th December 2018
Cold as ice and yet so hot!

Lake Baikal is one of the largest waterbodies in the world. Super clean water. Almost unbelievable is the fact that...
by DiveSSI - 4th December 2018
Whales from the Barents Sea are heading towards the Caribbean

The humpback whales have started their autumn-migration, but where are they headi...
by DiveSSI - 30th November 2018
Coral breeding and rehabilitation in large-scale trial

A team of researchers from TU Delft, Van Oord and the Australian National Science Agency...
by DiveSSI - 29th November 2018
The poison threatens humans, animals and plants

The Amazon region is struggling with an invisible enemy: Mercury deposits from gold mining enda...
by DiveSSI - 7th November 2018
Researchers film deep-sea octopus Grimpoteuthis

In a research dive during an expedition with the "E / V Nautilus" in the Monterey Bay National ...
by DiveSSI - 5th November 2018
Experts discuss the EU ban on disposable plastic

The EU wants to ban disposable products such as drinking straws or ear swabs. The plastic wast...
by DiveSSI - 2nd November 2018
Researchers prove historical bleaching events

As climate change causes ocean temperatures to rise, coral reefs experience coral bleaching world...
by DiveSSI - 1st November 2018
Weddell Sea Sanctuary: The largest marine reserve in the world is to be created

In the Southern Ocean, north of the Antarctic, the largest mari...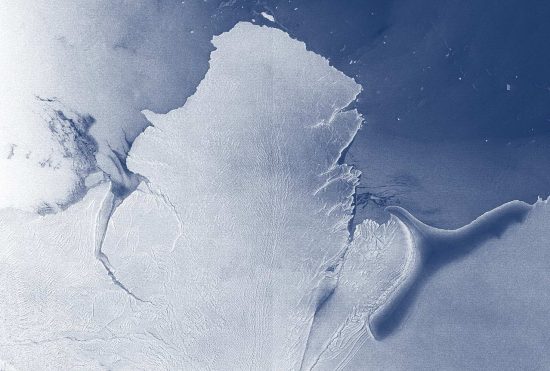 by DiveSSI - 29th October 2018
A fantastic dive also for beginners

Several wrecks are known around Murter (Francesca, Gladiator, Plic Grmeni ...) and Najada Diving offers som...
by DiveSSI - 24th October 2018
More than 90% of the salt brands worldwide contain microplastic

According to a new study led by Seung-Kyu Kim, a professor at Incheon Universit...
by DiveSSI - 23rd October 2018
Enypniastes eximia - a bizarre sea cucumber, a creature of the deep sea

Researchers from the Australian Antarctic Division have developed a new...
by DiveSSI - 22nd October 2018
Cleaning system takes up work

In the beginning of October 2018, the "System 001" of "The Ocean Cleanup" system started its final leg on its...
by DiveSSI - 19th October 2018
Sea lice treatment has serious side effects

Teflubenzuron is added to the feed of farmed salmon in some cases to treat sea lice infestation. Th...
by DiveSSI - 16th October 2018
Marine researchers observe the settlement of a deep-sea mud volcano after an eruption

In a long-term study, ocean researchers from Bremen have ...
by DiveSSI - 8th October 2018
NABU presents "OstseeLIFE" - a 360-degree virtual world

The Baltic Sea is Germany's No.1 holiday destination. Statistics say roundabout 6.5 mil...
by DiveSSI - 3rd October 2018
"Mining Impact: Phase 2 of the project started in Brussels

There are still no mining licenses for the deep-sea outside national economic zone...
by DiveSSI - 19th September 2018
The genome of the reef fish is available online

An international research team has mapped the genome of the real clown fish (Amphiprion percula...
by DiveSSI - 18th September 2018
Divers remove lobster pots and ghost nets from the bottom of the sea

From 3 to 6 September 2018 divers from the Dutch Ghost Fishing Foundation,...
by DiveSSI - 11th September 2018
Tiputa Pass is one of the top dive sites of French Polynesia. As a Mecca for divers, French Polynesia has everything a diver could possibly want, spre...
by DiveSSI - 11th September 2018
A puzzling relationship between amphipods and pteropods

Pteropods or sea snails, also called sea angels produce deterrent chemicals to protect ...
by DiveSSI - 6th September 2018
Autonomous systems should help in the prediction of algal blooms

Microcystin is a toxin that can cause skin reactions, stomach problems and eve...
by DiveSSI - 30th August 2018
Further spread of Blackfordia virginica into the Baltic Sea is likely

A new type of jellyfish has become established in the Kiel Canal. The bra...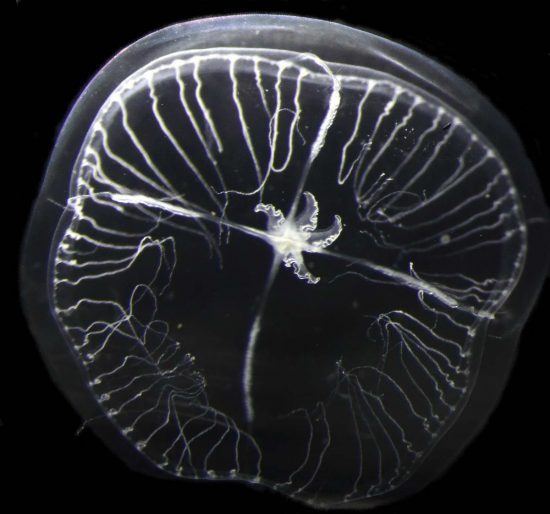 by DiveSSI - 13th August 2018
Mainly lobster traps are to be salvaged

Ghost nets kill millions of marine animals every year. The Dutch Ghost Fishing Foundation, together wit...
by DiveSSI - 9th August 2018
Many fish and birds have died in the net

Just before off Warnemünde divers on behalf of the WWF on 7 August 2018 salvaged a ghost net, w...
by DiveSSI - 3rd August 2018
Models for sea-level rise need to be adapted

Ice has similar flow characteristics as a very viscous liquid. The ice sheets of the polar ice the...
by DiveSSI - 3rd August 2018
Mega Event in the "Messe Wien" - Body Painting Event for the oceans!

It is 5 to 12 and more than ever the oceans and our lakes need our sup...
by DiveSSI - 31st July 2018
World Food Organization publishes report on fisheries and aquaculture

As more and more fish stocks worldwide are overfished and exploited...
by DiveSSI - 10th July 2018
Long-term study shows effects of short-term extreme events

Model calculations predict an increase in extreme events such as heat waves as a res...
by DiveSSI - 29th June 2018
The United Kingdom - various opportunities for sea diving Summertime has finally arrived in the northern hemisphere which now provides the opportu...