by DiveSSI - 13th June 2016
by DiveSSI - 12th June 2019
As liveaboard diving continues to grow in popularity, a huge variety of vessels and onboard facilities have become available to choose from,...
by DiveSSI - 11th June 2019
Highest concentration of plastic particles at depths of 200 to 600 meters

A newly published study in the journal Scientific Reports shows that ...
by DiveSSI - 5th June 2019
Smile, drink, perform: 26,350 meters to go

24 kilometres without fins and of course without a breathing device: a challenge only possible with ...
by DiveSSI - 3rd June 2019
Cryptobenthic fish are the cornerstone of the ecosystem

New research has shown that the short life and violent deaths of some of the smallest c...
by DiveSSI - 27th May 2019
Algae from the group of dinoflagellates have organized their genetic material in an unusal way

The cells of most living things have special str...
by DiveSSI - 15th May 2019
Half of the coral reefs are already lost - AWI expert on the importance of marine biodiversity

The oceans have a similar meaning to us humans a...
by DiveSSI - 9th May 2019
International Museum Day at the German Maritime Museum Stralsund: Diving activities

The German Maritime Museum Stralsund commemorates the Inter...
by DiveSSI - 18th April 2019
White sharks hunt in kelp forests White sharks are still a mystery to scientists. For example, earlier research indicated that the predators prefer...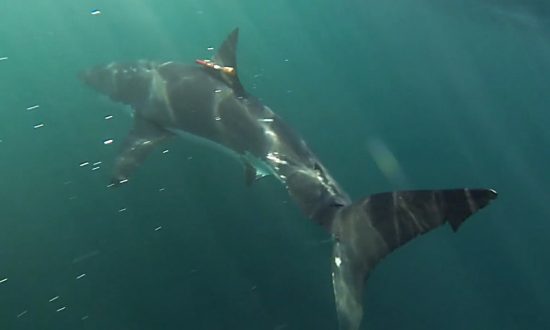 by DiveSSI - 7th April 2019
Dive into the former quarries

Loebejuen, a small town with a population of nearly 2,300, is located 15km north of Halle (Saale) and has become ...
by DiveSSI - 5th April 2019
Researchers estimate economic damage of plastic pollution The plastic waste in our seas not only severely damages our environment but costs us (the h...
by DiveSSI - 20th March 2019
Researchers are discovering extensive coral reef off the coast of southern Italy Off the coast of Italy, researchers led by Giuseppe Corriero of th...
by DiveSSI - 18th March 2019
East Point of Curaçao If you are in search of a beautiful sunrise or the best dive site in Curaçao, you need to head towards the East Point. What ...
by DiveSSI - 18th March 2019
Antarctic expedition to the Larsen C ice shelf and iceberg A68

An international research team led by the Alfred Wegener Institute (AWI) will em...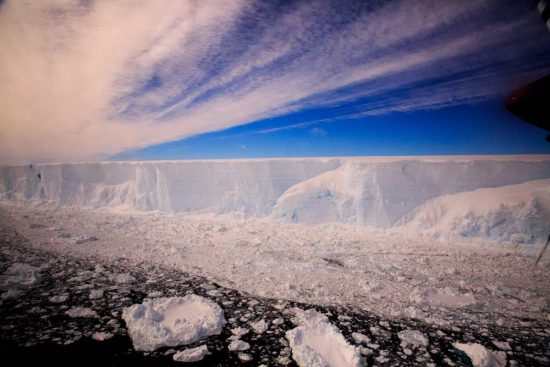 by DiveSSI - 15th March 2019
33 days of invaluable knowledge about bluefin tuna

Last year, marine scientists succeeded in providing a 250 kg bluefin tuna (Thunnus thynnus -...
by DiveSSI - 7th March 2019
On the eastern shores of the Mediterranean, you have the opportunity to experience a shark phenomenon currently happening and being researched b...
by DiveSSI - 4th March 2019
Young fish show organ damage at high CO2 concentrations

Atlantic cod is one of the most important commercial fish species in the world. Studies...
by DiveSSI - 20th February 2019
Most visitors are divers 2018 was a devastating year of natural disasters in Indonesia. One of those disasters was the Gili Islands being hit by an e...
by DiveSSI - 8th February 2019
Researchers provide instructions and decision aids The Baltic Sea contains a dark legacy of ca. 50 000 tons of dumped chemical warfare agents (CWA)...
by DiveSSI - 5th February 2019
Diseases and ocean warming cause populations to collapse The combination of ocean warming and an infectious disease has caused the populations of t...
by DiveSSI - 4th February 2019
Restricted visibility on the reef costs anemone fish a lot of energy

Scientists at James Cook University have found that fish become more fearf...
by DiveSSI - 2nd February 2019
NOAA studied US coral reefs in the Pacific

Coral reefs in remote, uninhabited areas of the Pacific are generally in good condition. They ...
by DiveSSI - 18th January 2019
A burial mound at the bottom of the lake

The "Sweet Lake" (Süße See)in Saxony-Anhalt (Germany) is a real treasure chest for underwater archae...
by DiveSSI - 17th January 2019
Web-based application improves data evaluation and availability

Coral reefs are as vulnerable as they are beautiful. Climate change heats the s...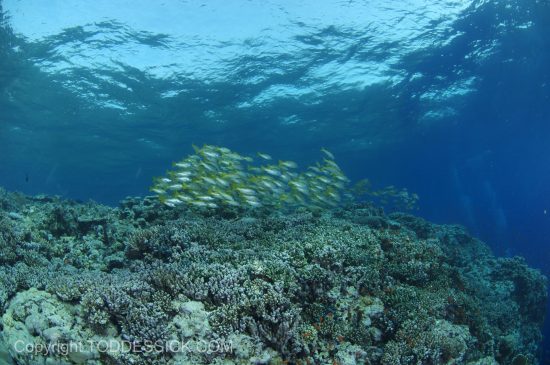 by DiveSSI - 16th January 2019
Researchers are investigating upwelling areas off Africa and South America

On the eastern edges of the Atlantic and the Pacific, continuous buo...
by DiveSSI - 10th January 2019
Decreasing stock since 50 years

According to an analysis of the data from the Queensland Shark Control Program, the decline in coastal sharks i...
by DiveSSI - 9th January 2019
Trawl nets endanger many species

In Marine Protected Areas (MPAs), the marine environment should be particularly protected. As a recent s...
by DiveSSI - 12th December 2018
A total of 157 new species discovered on the Mekong

In the Mekong region, a total of 157 new species were discovered within one year. This is s...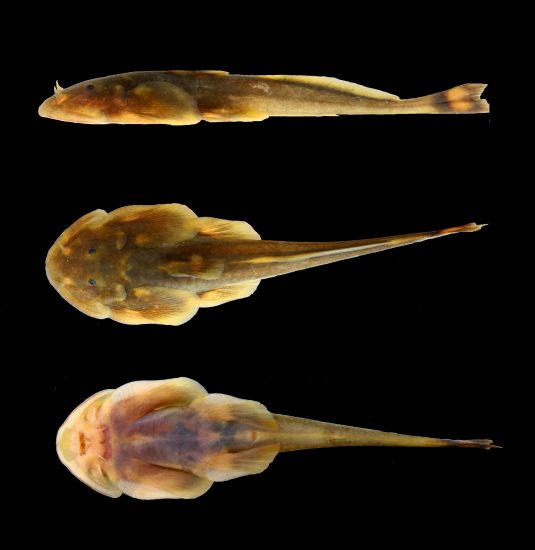 by DiveSSI - 7th December 2018
Researchers examined more than 100 animals of all seven species

Researchers from the University of Exeter and the Plymouth Marine Laboratory, i...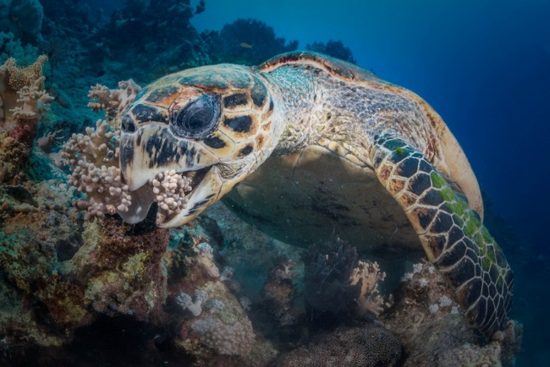 by DiveSSI - 5th December 2018
Cold as ice and yet so hot!

Lake Baikal is one of the largest waterbodies in the world. Super clean water. Almost unbelievable is the fact that...
by DiveSSI - 4th December 2018
Whales from the Barents Sea are heading towards the Caribbean

The humpback whales have started their autumn-migration, but where are they headi...
by DiveSSI - 30th November 2018
Coral breeding and rehabilitation in large-scale trial

A team of researchers from TU Delft, Van Oord and the Australian National Science Agency...
by DiveSSI - 29th November 2018
The poison threatens humans, animals and plants

The Amazon region is struggling with an invisible enemy: Mercury deposits from gold mining enda...
by DiveSSI - 7th November 2018
Researchers film deep-sea octopus Grimpoteuthis

In a research dive during an expedition with the "E / V Nautilus" in the Monterey Bay National ...
by DiveSSI - 5th November 2018
Experts discuss the EU ban on disposable plastic

The EU wants to ban disposable products such as drinking straws or ear swabs. The plastic wast...
by DiveSSI - 2nd November 2018
Researchers prove historical bleaching events

As climate change causes ocean temperatures to rise, coral reefs experience coral bleaching world...
by DiveSSI - 1st November 2018
Weddell Sea Sanctuary: The largest marine reserve in the world is to be created

In the Southern Ocean, north of the Antarctic, the largest mari...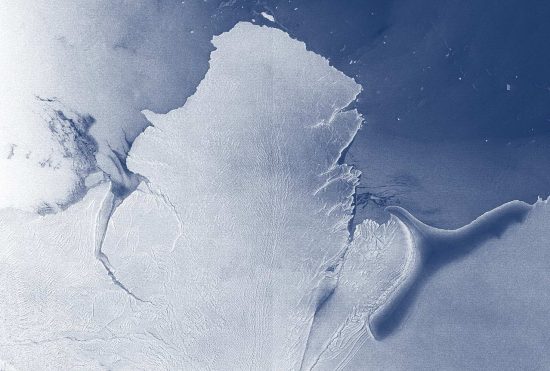 by DiveSSI - 29th October 2018
A fantastic dive also for beginners

Several wrecks are known around Murter (Francesca, Gladiator, Plic Grmeni ...) and Najada Diving offers som...
by DiveSSI - 24th October 2018
More than 90% of the salt brands worldwide contain microplastic

According to a new study led by Seung-Kyu Kim, a professor at Incheon Universit...