by DiveSSI - 13th June 2017
New agreement imposes permanent ban on gillnets
The vaquita, the world's smallest cetacean, remains under the threat of extinction.
by DiveSSI - 8th June 2017
Delegates to discuss solutions for marine waste, overfishing and habitat destruction

In New York, The Ocean Conference, an inaugural UN sum...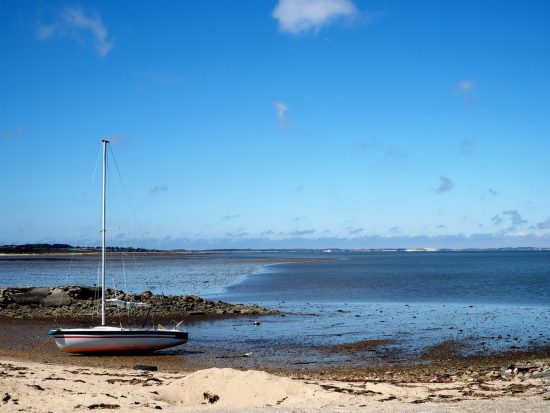 by DiveSSI - 31st May 2017
Scientists have discovered how rocks can float

Some rocks can float on water for years at a time, forming miles-long debris patches that drif...
by DiveSSI - 26th May 2017
Picocyanobacteria found to be major cause of it

About half of atmospheric carbon dioxide is fixed by ocean's phytoplankton, mainly picocyano...
by DiveSSI - 24th May 2017
International researchers investigate gas emissions in Arctic

Large quantities of the greenhouse gas methane are trapped in the Arctic seabe...
by DiveSSI - 23rd May 2017
Wind direction determines route

Harbour porpoises are in the spotlight!

Dr Corinna Hoffmann and Alexander Holtz are very hopeful a...
by DiveSSI - 22nd May 2017
Meeting the expectations of older divers

By as early as 2020, 30 percent of the population will be at least 60 years old. This is a fact...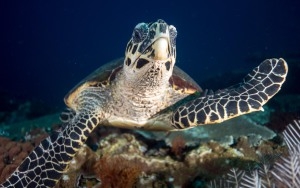 by MARES / SSI / rEvo Dive Expedition Team - 5th May 2017
To end this winter's dive season, we would like to share our teaser video with you, wrapping up our expedition to Lake Baikal. >> FIND OUR ...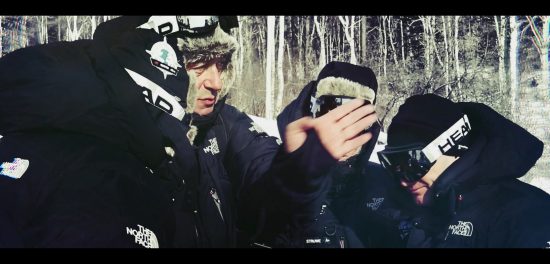 by DiveSSI - 4th May 2017
A very special lake in the Alps

Today, we present a very special "lake". In winter, it serves as a water storage for snow cannons; and...
by DiveSSI - 29th April 2017
A sea slug called Tethys fimbria

If you are lucky to come across a Tethys fimbria when diving in the Mediterr...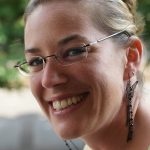 by Carin - 27th April 2017
With the Global Coral Restoration Project, SECORE International, the California Academy of Sciences and The Nature Conservancy seal their commitmen...
by DiveSSI - 26th April 2017
Melt ponds that lower ice's reflectivity another cause

Conditions under the Arctic sea ice are too dark for photosynthesis to take place, ...
by DiveSSI - 21st April 2017
GEOMAR researchers publish long-term observations from Labrador Sea

The Labrador Sea in the northwestern North Atlantic is one of the princi...
by DiveSSI - 19th April 2017
Kiel researchers use drone for first time in sample collection

For the first time, a drone has been successfu...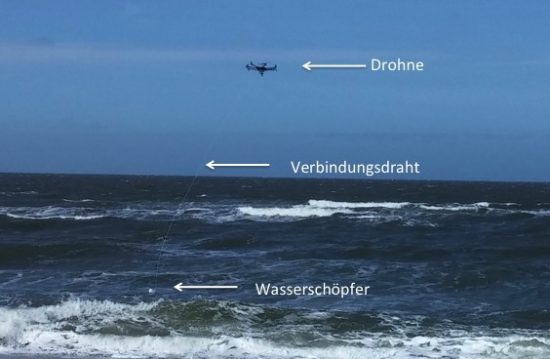 by DiveSSI - 13th April 2017
Claw can generate one of loudest sounds in the ocean

Another shrimp in the wall...

With its large brightly pink claw, it isn't surp...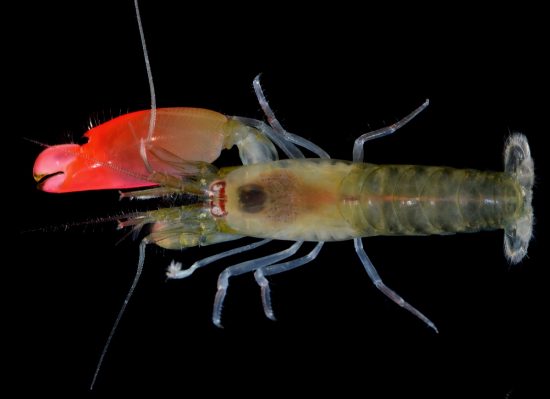 by DiveSSI - 11th April 2017
South Africa: What are you doing?

South Africa is blessed! There is hardly another country on Earth that has so much untouched beauty and ...
by DiveSSI - 4th April 2017
Shortfalls in manpower and funding prevented many MPAs from fulfilling their objectives

Although Marine Protected Areas appear to be the id...
by DiveSSI - 27th March 2017
Genes in corals help to predict whether the corals are experiencing stress

Scientists recently discovered a group of genes in corals that can h...
by DiveSSI - 22nd March 2017
Norway's catch quota in 2017 increased from 880 to 999

Norwegian fisheries minister Per Sandberg wants to double the recently increased catch ...
by DiveSSI - 21st March 2017
NABU, politicians and businesses work together to find solutions

The problem of plastic waste in the oceans is massive. Every yea...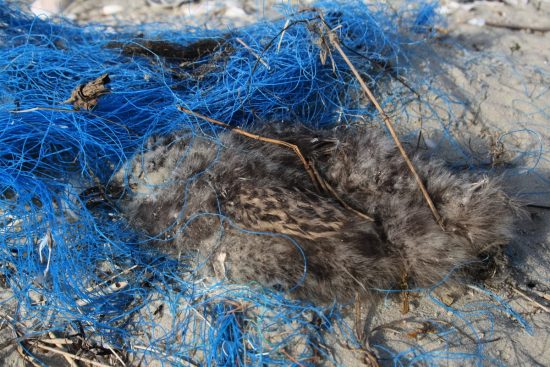 by DiveSSI - 17th March 2017
Biologists verify polar cod's strong dependence on ice algae

The humble polar cod plays an integral role in the Arctic food web. They feed o...
by DiveSSI - 15th March 2017
Internship starts in July 2017

Young people interested in diving medicine and physiology, biomedical engineering and research are invited to...
by DiveSSI - 7th March 2017
Fastest hearing development among mammals

Although all mammals have the ability to hear, it is not something that is fully developed at bi...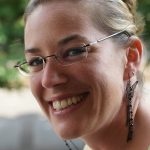 by Carin - 6th March 2017
A unique project has its headquarters in Puerto Morelos: scientists, aquarists, local stakeholders and authorities work together to restore Mexico'...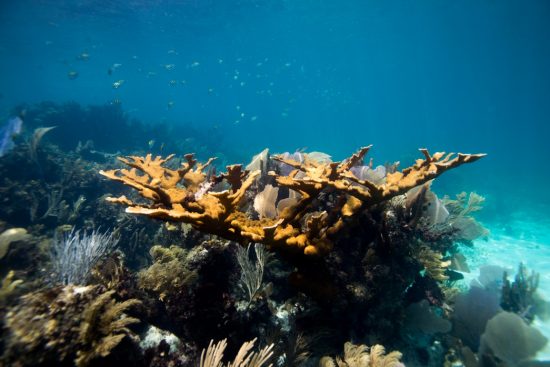 by DiveSSI - 1st March 2017
Global change leads to rising ocean temperatures and less oxygen

The current global change leads to rising ocean temperatures and changes in...
by DiveSSI - 27th February 2017
IUCN study highlights major causes of plastic pollution

Small plastic particles washed out of synthetic clothing and tyres may constitute as...