by DiveSSI - 13th June 2017
New agreement imposes permanent ban on gillnets
The vaquita, the world's smallest cetacean, remains under the threat of extinction.
by DiveSSI - 8th June 2017
Delegates to discuss solutions for marine waste, overfishing and habitat destruction

In New York, The Ocean Conference, an inaugural UN sum...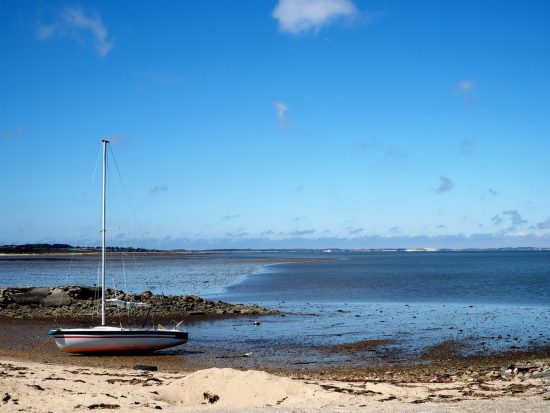 by DiveSSI - 31st May 2017
Scientists have discovered how rocks can float

Some rocks can float on water for years at a time, forming miles-long debris patches that drif...
by DiveSSI - 26th May 2017
Picocyanobacteria found to be major cause of it

About half of atmospheric carbon dioxide is fixed by ocean's phytoplankton, mainly picocyano...
by DiveSSI - 24th May 2017
International researchers investigate gas emissions in Arctic

Large quantities of the greenhouse gas methane are trapped in the Arctic seabe...
by DiveSSI - 23rd May 2017
Wind direction determines route

Harbour porpoises are in the spotlight!

Dr Corinna Hoffmann and Alexander Holtz are very hopeful a...
by DiveSSI - 22nd May 2017
Meeting the expectations of older divers

By as early as 2020, 30 percent of the population will be at least 60 years old. This is a fact...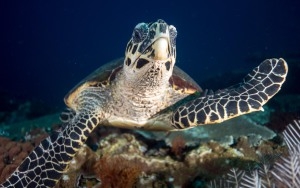 by MARES / SSI / rEvo Dive Expedition Team - 5th May 2017
To end this winter's dive season, we would like to share our teaser video with you, wrapping up our expedition to Lake Baikal. >> FIND OUR ...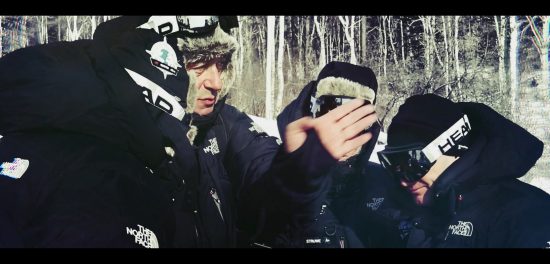 by DiveSSI - 4th May 2017
A very special lake in the Alps

Today, we present a very special "lake". In winter, it serves as a water storage for snow cannons; and...
by DiveSSI - 29th April 2017
A sea slug called Tethys fimbria

If you are lucky to come across a Tethys fimbria when diving in the Mediterr...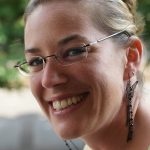 by Carin - 27th April 2017
With the Global Coral Restoration Project, SECORE International, the California Academy of Sciences and The Nature Conservancy seal their commitmen...
by DiveSSI - 26th April 2017
Melt ponds that lower ice's reflectivity another cause

Conditions under the Arctic sea ice are too dark for photosynthesis to take place, ...
by DiveSSI - 21st April 2017
GEOMAR researchers publish long-term observations from Labrador Sea

The Labrador Sea in the northwestern North Atlantic is one of the princi...
by DiveSSI - 19th April 2017
Kiel researchers use drone for first time in sample collection

For the first time, a drone has been successfu...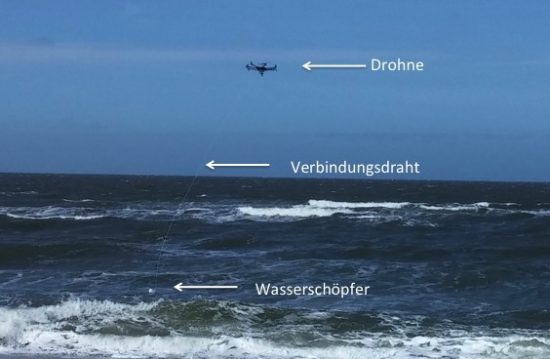 by DiveSSI - 13th April 2017
Claw can generate one of loudest sounds in the ocean

Another shrimp in the wall...

With its large brightly pink claw, it isn't surp...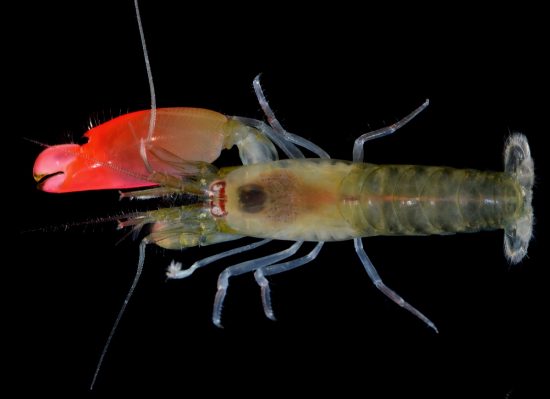 by DiveSSI - 11th April 2017
South Africa: What are you doing?

South Africa is blessed! There is hardly another country on Earth that has so much untouched beauty and ...
by DiveSSI - 4th April 2017
Shortfalls in manpower and funding prevented many MPAs from fulfilling their objectives

Although Marine Protected Areas appear to be the id...
by DiveSSI - 27th March 2017
Genes in corals help to predict whether the corals are experiencing stress

Scientists recently discovered a group of genes in corals that can h...
by DiveSSI - 22nd March 2017
Norway's catch quota in 2017 increased from 880 to 999

Norwegian fisheries minister Per Sandberg wants to double the recently increased catch ...
by DiveSSI - 21st March 2017
NABU, politicians and businesses work together to find solutions

The problem of plastic waste in the oceans is massive. Every yea...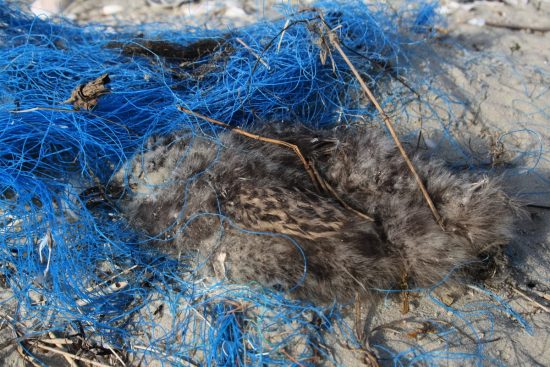 by DiveSSI - 17th March 2017
Biologists verify polar cod's strong dependence on ice algae

The humble polar cod plays an integral role in the Arctic food web. They feed o...
by DiveSSI - 15th March 2017
Internship starts in July 2017

Young people interested in diving medicine and physiology, biomedical engineering and research are invited to...
by DiveSSI - 7th March 2017
Fastest hearing development among mammals

Although all mammals have the ability to hear, it is not something that is fully developed at bi...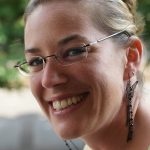 by Carin - 6th March 2017
A unique project has its headquarters in Puerto Morelos: scientists, aquarists, local stakeholders and authorities work together to restore Mexico'...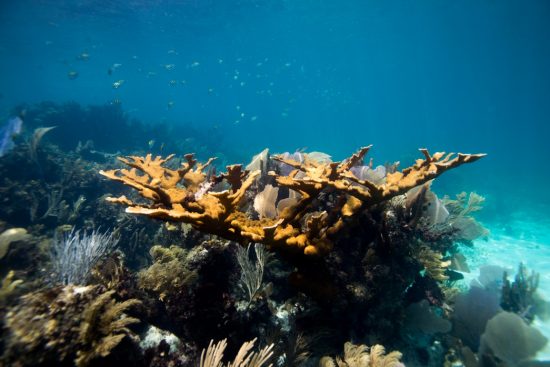 by DiveSSI - 1st March 2017
Global change leads to rising ocean temperatures and less oxygen

The current global change leads to rising ocean temperatures and changes in...
by DiveSSI - 27th February 2017
IUCN study highlights major causes of plastic pollution

Small plastic particles washed out of synthetic clothing and tyres may constitute as...
by DiveSSI - 24th February 2017
Online appeal for donations gets underway

On the night of 16 to 17 February 2017, the coastal strip around the Mozambican provincial capital...
by DiveSSI - 24th February 2017
Underwater shooting over a parachute.

With a big step, Katharina slides onto the water under the silver reflective surface. After a few secon...
by MARES / SSI / rEvo Dive Expedition Team - 23rd February 2017
The day started the same as usual, but just up to the point where we loaded up our 4x4's, because the plan on day 9 was to head back to Irkutsk wi...
by Chad - 23rd February 2017
"Welcome to Los Angeles International, this is your captain speaking. We're going to be sitting on the tarmac for a bit due to the fog,...
by DiveSSI - 22nd February 2017
International research team publishes latest seafloor maps

Tectonically, the Mediterranean is very active and faces the threat of natural ...
by DiveSSI - 21st February 2017
International researchers discover development of ocean currents

The Gulf Stream transports ocean heat across the Atlantic towards the nor...
by MARES / SSI / rEvo Dive Expedition Team - 21st February 2017
This morning we woke up with a smile in our faces since we knew it would be a fantastic day, but also with some sadness and melancholy because we knew...
by MARES / SSI / rEvo Dive Expedition Team - 20th February 2017
All team members are getting used to the schedule: 7:30am meeting and packing up the equipment – 8:00am breakfast – 8:30am loading the trucks a...
by MARES / SSI / rEvo Dive Expedition Team - 19th February 2017
Do you remember? Yesterday's dive spot was great. So nice that we decided to go to the north tip of Olkohn, Kohboy, again. Olkohn became connect...
by MARES / SSI / rEvo Dive Expedition Team - 18th February 2017
Today we headed north to the sharp tip of the Island of Olkhon. While the thermometer was showing a milder temperature of "just" -18°C, the way we ...
by MARES / SSI / rEvo Dive Expedition Team - 17th February 2017
Finally we got under the ice today! The morning got off to a challenging start since the temperature dropped below -28°C. Everything started slo...