by DiveSSI - 15th June 2016
by DiveSSI - 9th September 2015
Scientific? Whale Hunt
by DiveSSI - 28th July 2015
Annual Mass Slaughter Of Pilot Whales In Faroe Islands
by DiveSSI - 21st May 2019
WDC encourages travelers to avoid dolphinariums

There are a total of four dolphinariums in the Canary Islands that hold seven orcas and 30 bott...
by DiveSSI - 14th May 2019
Less photosynthesis due to rising water temperatures

Practically all marine life depends on the productivity of phytoplankton - microscopic org...
by DiveSSI - 14th May 2019
Nothing can ruin a day's diving faster than a bout of motion sickness, but it needn't stop you from joining a liveaboard safari. There are a varie...
by DiveSSI - 16th April 2019
Greenpeace ship "Esperanza" is on a one-year expedition

For the protection of the high seas, the Greenpeace ship "Esperanza" set off on 15 Apri...
by DiveSSI - 4th April 2019
Stock of the North Atlantic Right Whale has shrunk to 411 copies

The North Atlantic right whale (Eubalaena glacialis) is a critically endangere...
by DiveSSI - 8th January 2019
The deep sea is still full of secrets

A group of sea slugs – nudibranchs - are colourful, fascinating creatures. They come in a variety of br...
by DiveSSI - 20th December 2018
Japan returns to commercial whaling

Japan is leaving the International Whaling Commission (IWC). This is reported by Japanese media. Previously...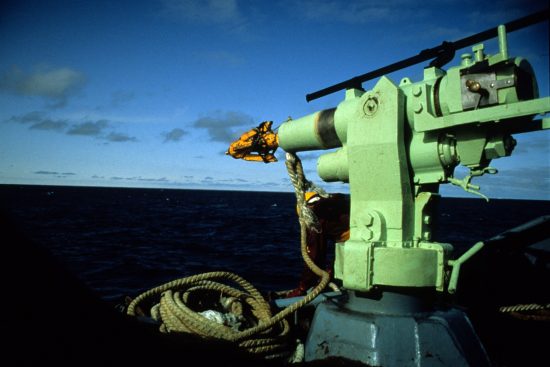 by DiveSSI - 18th December 2018
Soundscape plays a role in the settlement of corals

In the larval stage corals drift freely in the sea - but once the larva has settled down, i...
by DiveSSI - 3rd December 2018
New Zealand government must finally protect the last Maui dolphins

A good day for the rare Maui dolphins and their floating and flying neighbor...
by DiveSSI - 26th November 2018
Captured whales were sold to dolphinariums

Russia is the only country that catches orcas and belugas for the "dolphinarium industry". Now t...
by DiveSSI - 1st November 2018
Weddell Sea Sanctuary: The largest marine reserve in the world is to be created

In the Southern Ocean, north of the Antarctic, the largest mari...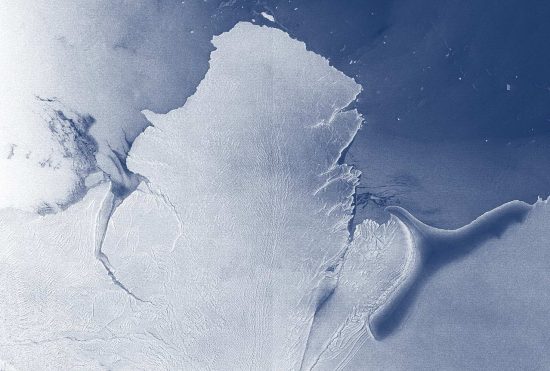 by DiveSSI - 26th October 2018
A very special UW shooting in Mexico

Photographing crocodiles has become popular among many underwater photographers in recent years - but taki...
by DiveSSI - 10th October 2018
Oil spill threatens marine mammals

In Corsica, after a collision between two cargo ships marine fuel expired in the Mediterranean. It has forme...
by DiveSSI - 9th October 2018
Accumulation of long-lasting environmental toxin in killer whale tissues

More than forty years after the first steps in the ban of polychlorina...
by DiveSSI - 18th September 2018
Divers remove lobster pots and ghost nets from the bottom of the sea

From 3 to 6 September 2018 divers from the Dutch Ghost Fishing Foundation,...
by DiveSSI - 5th September 2018
IWC Conference in Brazil: Japan applies for "sustainable whaling"

If it is up to the will of Japan, international whaling would be in for a ren...
by DiveSSI - 12th July 2018
Whale protectors speak of environmental crime

The Whale and Dolphin Conservation Organization (WDC) is alarmed by photographs documenting the c...
by DiveSSI - 23rd June 2018
Iceland continues to disregard biodiversity

After a break of two years, the Icelandic whaling ship "Hvalur 8" harpooned the first fin whale on ...
by DiveSSI - 12th June 2018
Microalgae communities in coastal waters remain productive under variable environmental conditions

They are the basis of the Arctic food web - ...
by DiveSSI - 8th June 2018
Tourist crowds intensify plastic problem

Record volumes of microplastics were detected in the Mediterranean, as revealed by a recent WWF report...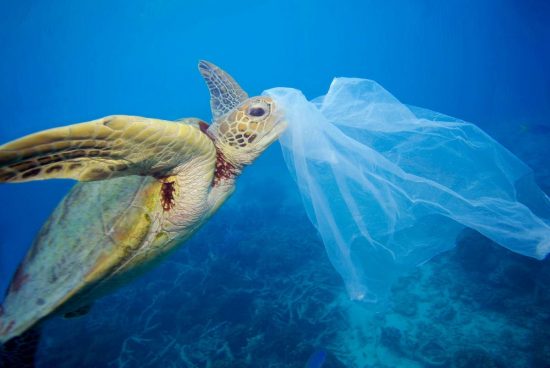 by DiveSSI - 23rd May 2018
New research project at the German Marine Museum Stralsund

A research project for the next three-year has started at the German Maritime Museum...
by DiveSSI - 3rd May 2018
The lung architecture of deep-diving marine mammals is divided into two parts

Deep-diving whales and other marine mammals, as well as divers wh...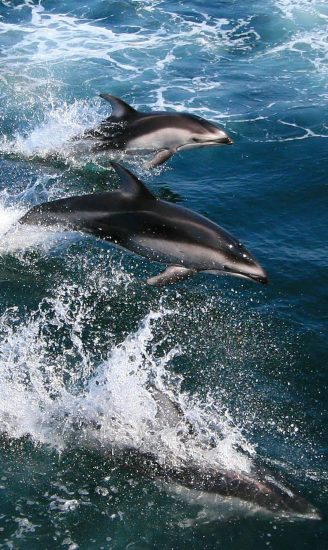 by DiveSSI - 18th April 2018
Protest against plastic in the sea on Sylt with gigantic beach art

With a 40-meter "sand painted" whale, the German Environmental Aid (Deut...
by DiveSSI - 6th April 2018
Species conservation organizations are calling for EU resistance to whaling in European waters

Beginning of April 2018, the annual whaling seas...
by DiveSSI - 21st March 2018
Antarctic: Climate change and krill

The small, swimming crustacean krill and the gelatinous salps are the focus of an expedition of Oldenburg o...
by DiveSSI - 19th March 2018
Greenpeace: industrial krill fishing endangers the Southern Ocean

The fishing industry is jeopardizing the ecological balance of the south pola...
by DiveSSI - 12th January 2018
The mating call of this fish of the Sciaenidae family is louder than an aircraft taking off

Researchers in the Gulf of California have meas...
by DiveSSI - 22nd November 2017
What's so cool about holding your breath?

My name is Nik Linder. I was a co-owner of a big dive shop in Freiburg. Judging by appearances, i...
by DiveSSI - 20th October 2017
Drones used in collection of samples

A research group, together with the Woods Hole Oceanographic Institution (WHOI), has used drones to succ...
by DiveSSI - 12th October 2017
Take a dip into a huge aquarium without any water

Last weekend, New York welcomed a new sensation. National Geographic Encounter: Ocean Odyss...
by DiveSSI - 11th August 2017
Legend has it that when Christopher Columbus returned to Spain from the New World, he was asked to describe the island of Dominica. His response was t...