by DiveSSI - 15th June 2016
by DiveSSI - 9th June 2016
More funds to be allocated to oceanic research In the coming years, the focus of research will be on The Future Oceans, said Federal Research Minis...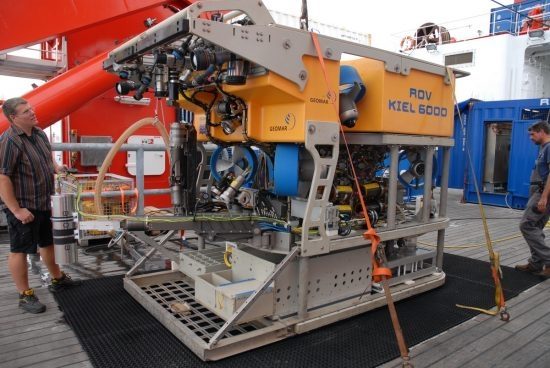 by DiveSSI - 25th May 2016
Data gathered by the paleoceanographers shows that cold-water corals off the coast of Europe require a specific density of seawater to thrive. However...
by DiveSSI - 15th March 2019
33 days of invaluable knowledge about bluefin tuna

Last year, marine scientists succeeded in providing a 250 kg bluefin tuna (Thunnus thynnus -...
by DiveSSI - 27th August 2018
Biologists advise against investigating only long-term changes

Climate change is increasingly affecting the oceans. Temperature and sea level r...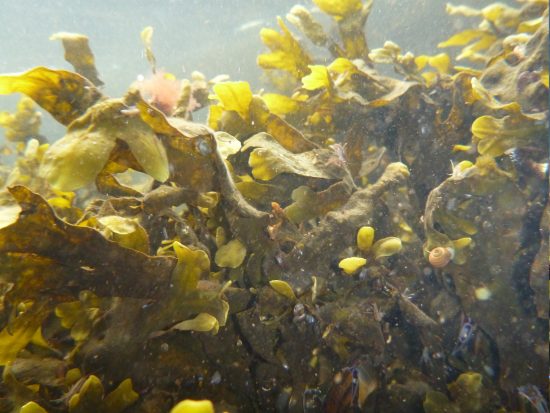 by DiveSSI - 3rd August 2018
Models for sea-level rise need to be adapted

Ice has similar flow characteristics as a very viscous liquid. The ice sheets of the polar ice the...
by DiveSSI - 1st March 2018
New study identifies post-glacial processes as the cause

For years, methane sources on the seabed have been observed in the Arctic Sea off Spit...
by DiveSSI - 12th July 2017
Glacial retreat accelerated due to Meltwater lakes under the Antarctic Ice Sheet

The ice in the Antarctic was far thicker and extended furt...
by DiveSSI - 8th June 2017
Delegates to discuss solutions for marine waste, overfishing and habitat destruction

In New York, The Ocean Conference, an inaugural UN sum...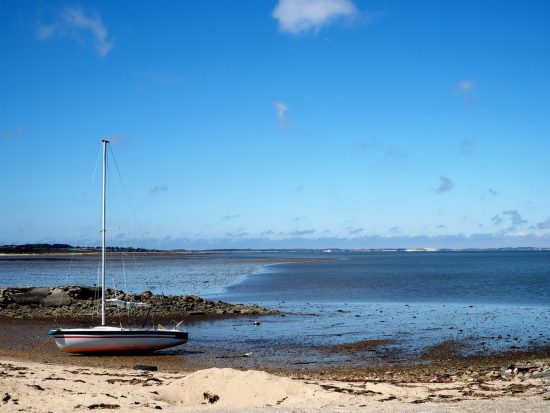 by DiveSSI - 13th February 2017
Research will improve forecasts for global sea levels

How has alternating warm and cold time periods affected the West Antarctic Ice Sheet...
by DiveSSI - 27th September 2016
Amount of annual ice loss actually 272 Giga tons

The loss of ice mass from the Greenland ice sheet is greater than previously thought, says a ...
by DiveSSI - 3rd November 2015
To safeguard the future survival of our planet and ocean, ambitious climate objectives and a reduction in greenhouse gas emissions are needed, said ...
by DiveSSI - 5th June 2019
Smile, drink, perform: 26,350 meters to go

24 kilometres without fins and of course without a breathing device: a challenge only possible with ...
by DiveSSI - 3rd June 2019
Cryptobenthic fish are the cornerstone of the ecosystem

New research has shown that the short life and violent deaths of some of the smallest c...
by DiveSSI - 2nd June 2019
So-called "killer gene" in northern Norway threatens aquaculture

Malignant bloom of the alga Chrysochromulina leadbeateri, which is widespread ...
by DiveSSI - 24th April 2019
Mission Deep Blue merchandise as donation campaign At the BOOT show earlier this year, SSI introduced the Mission Deep Blue program. This is a free p...
by DiveSSI - 10th April 2019
Excretions of Antarctic krill swarms transport carbon into the deep sea

Large krill swarms in the Southern Ocean could help remove extra ...
by DiveSSI - 28th March 2019
For the first time, researchers are measuring hydroxylamine in the open ocean

When and where in nature, what form of nitrogen occurs does not o...
by DiveSSI - 19th March 2019
Reduced salinity of seawater has devastating effects on corals

Recent studies show that drastic changes in salinity in the sea, e.g. severe fre...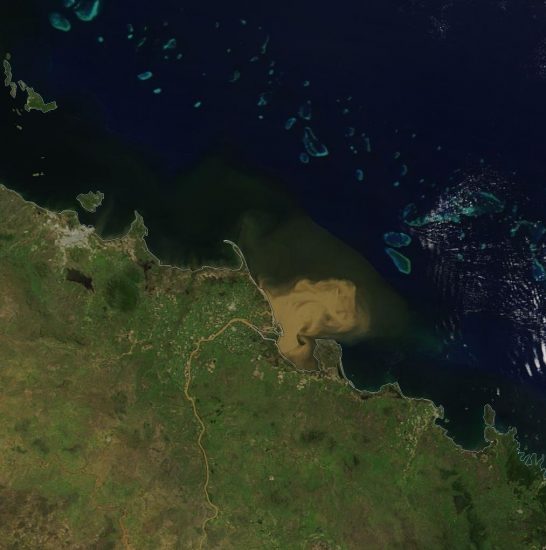 by DiveSSI - 18th March 2019
East Point of Curaçao If you are in search of a beautiful sunrise or the best dive site in Curaçao, you need to head towards the East Point. What ...
by DiveSSI - 13th March 2019
Scientists4future : Joint statement signed by over 12,000 scientists up to now

In a joint statement, more than 12,000 scientists from Germany, ...
by DiveSSI - 7th March 2019
On the eastern shores of the Mediterranean, you have the opportunity to experience a shark phenomenon currently happening and being researched b...
by DiveSSI - 4th March 2019
Young fish show organ damage at high CO2 concentrations

Atlantic cod is one of the most important commercial fish species in the world. Studies...
by DiveSSI - 4th February 2019
Restricted visibility on the reef costs anemone fish a lot of energy

Scientists at James Cook University have found that fish become more fearf...
by DiveSSI - 28th November 2018
Ocean acidification stimulates mass development of toxic algae

If carbon dioxide levels continue to increase in the atmosphere and consequently...
by DiveSSI - 11th October 2018
Various diving spots for beginners, advanced, tech divers and photographers

Malaysia impresses with diversity: scenic, cultural and culinary. T...
by DiveSSI - 9th October 2018
Accumulation of long-lasting environmental toxin in killer whale tissues

More than forty years after the first steps in the ban of polychlorina...
by DiveSSI - 11th September 2018
Tiputa Pass is one of the top dive sites of French Polynesia. As a Mecca for divers, French Polynesia has everything a diver could possibly want, spre...
by DiveSSI - 22nd August 2018
Complex connection between glacier melt and nutrient input

The unusual timing of heavy summery plankton blooms off the shores of Greenland sugg...
by DiveSSI - 8th August 2018
The first underwater museum in the USA opened off the coast of Florida

In late June 2018, a submarine sculpture park was opened in Florida. The...
by DiveSSI - 26th July 2018
Pink pigments of cyanobacteria are 1.1 billion years old

Scientists have discovered the oldest colours: a geological record. The 1.1 billion ye...
by DiveSSI - 28th June 2018
IUCN removes Belize Barrier Reef from List of Endangered World Heritage Sites

The Belize Barrier Reef, the world's second largest coral reef sy...