by DiveSSI - 15th June 2016
by DiveSSI - 9th June 2016
More funds to be allocated to oceanic research In the coming years, the focus of research will be on The Future Oceans, said Federal Research Minis...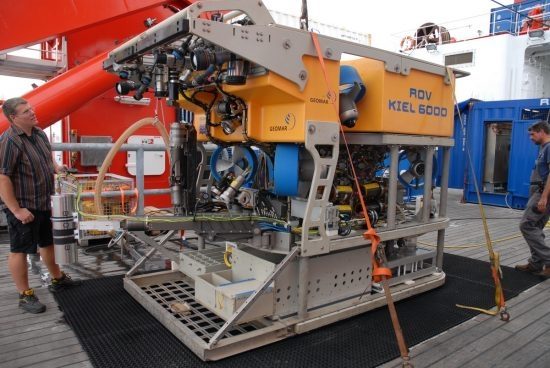 by DiveSSI - 25th May 2016
Data gathered by the paleoceanographers shows that cold-water corals off the coast of Europe require a specific density of seawater to thrive. However...
by DiveSSI - 27th August 2018
Biologists advise against investigating only long-term changes

Climate change is increasingly affecting the oceans. Temperature and sea level r...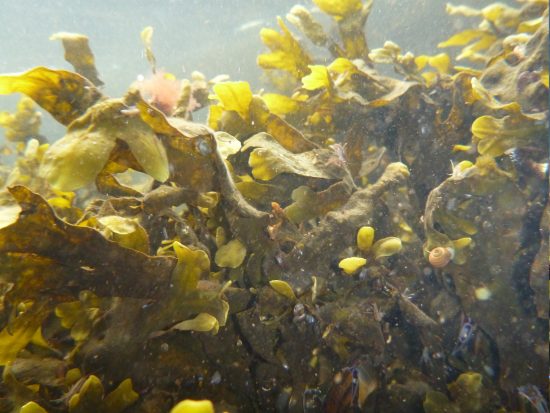 by DiveSSI - 3rd August 2018
Models for sea-level rise need to be adapted

Ice has similar flow characteristics as a very viscous liquid. The ice sheets of the polar ice the...
by DiveSSI - 1st March 2018
New study identifies post-glacial processes as the cause

For years, methane sources on the seabed have been observed in the Arctic Sea off Spit...
by DiveSSI - 12th July 2017
Glacial retreat accelerated due to Meltwater lakes under the Antarctic Ice Sheet

The ice in the Antarctic was far thicker and extended furt...
by DiveSSI - 8th June 2017
Delegates to discuss solutions for marine waste, overfishing and habitat destruction

In New York, The Ocean Conference, an inaugural UN sum...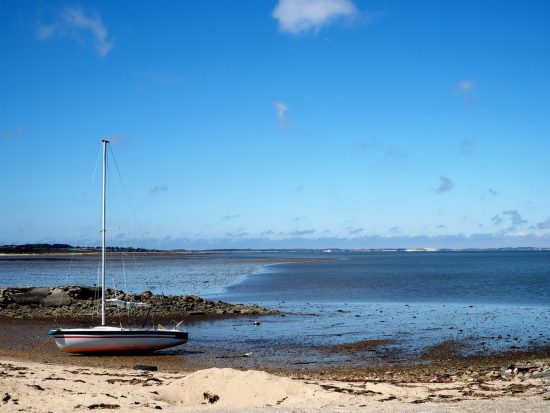 by DiveSSI - 13th February 2017
Research will improve forecasts for global sea levels

How has alternating warm and cold time periods affected the West Antarctic Ice Sheet...
by DiveSSI - 27th September 2016
Amount of annual ice loss actually 272 Giga tons

The loss of ice mass from the Greenland ice sheet is greater than previously thought, says a ...
by DiveSSI - 3rd November 2015
To safeguard the future survival of our planet and ocean, ambitious climate objectives and a reduction in greenhouse gas emissions are needed, said ...
by DiveSSI - 4th February 2019
Restricted visibility on the reef costs anemone fish a lot of energy

Scientists at James Cook University have found that fish become more fearf...
by DiveSSI - 28th November 2018
Ocean acidification stimulates mass development of toxic algae

If carbon dioxide levels continue to increase in the atmosphere and consequently...
by DiveSSI - 11th October 2018
Various diving spots for beginners, advanced, tech divers and photographers

Malaysia impresses with diversity: scenic, cultural and culinary. T...
by DiveSSI - 9th October 2018
Accumulation of long-lasting environmental toxin in killer whale tissues

More than forty years after the first steps in the ban of polychlorina...
by DiveSSI - 11th September 2018
Tiputa Pass is one of the top dive sites of French Polynesia. As a Mecca for divers, French Polynesia has everything a diver could possibly want, spre...
by DiveSSI - 22nd August 2018
Complex connection between glacier melt and nutrient input

The unusual timing of heavy summery plankton blooms off the shores of Greenland sugg...
by DiveSSI - 8th August 2018
The first underwater museum in the USA opened off the coast of Florida

In late June 2018, a submarine sculpture park was opened in Florida. The...
by DiveSSI - 26th July 2018
Pink pigments of cyanobacteria are 1.1 billion years old

Scientists have discovered the oldest colours: a geological record. The 1.1 billion ye...
by DiveSSI - 28th June 2018
IUCN removes Belize Barrier Reef from List of Endangered World Heritage Sites

The Belize Barrier Reef, the world's second largest coral reef sy...
by DiveSSI - 27th June 2018
Beluga whales are more sensitive than previously thought

Scientists have carried out the first audiometry (listening tests) on a wild living po...
by DiveSSI - 12th June 2018
Microalgae communities in coastal waters remain productive under variable environmental conditions

They are the basis of the Arctic food web - ...
by DiveSSI - 11th June 2018
Thanks to mom and dad, baby reef fish can adapt to higher water temperatures

In a rapidly changing climate, the decline in animal populations i...
by DiveSSI - 13th April 2018
Scientists investigated the protective function of the Ningaloo Reef during a hurricane

Coral reefs can protect coasts from tropical cyclones b...
by DiveSSI - 5th April 2018
International research team examines coral reefs off Mauritania

On a length of about 400 kilometres, the seabed in front of the coast of Maurit...
by DiveSSI - 29th March 2018
Zenobia - a dormant giant

Her reputation is legendary. Experienced wreck divers count them among the ten most beautiful wrecks worldwide. Of co...
by DiveSSI - 27th March 2018
Ocean acidification in the sea has an impact on the behaviour of cephalopods

Blake Spady of the ARC Center for Coral Reef Studies (Coral CoE) a...
by DiveSSI - 25th March 2018
Studies show complex effects of carbon dioxide on fish stocks

The larvae of many fish species are sensitive to ocean acidification - studi...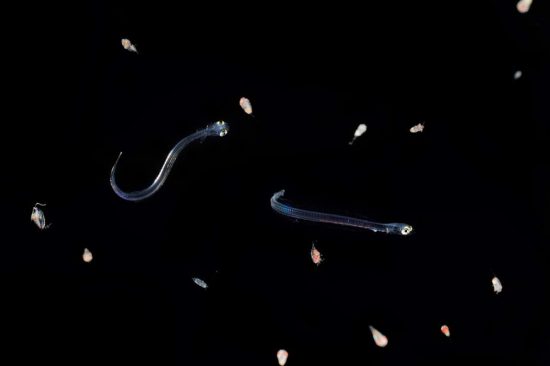 by DiveSSI - 28th February 2018
A new study reveals dangers, but also solutions

The areas of extreme oxygen depletion are growing both in the open ocean and in coastal a...
by diveSSI - 27th February 2018
Many of us have witnessed with our own eyes the threats coral reefs are facing today: pollution and destruction of reefs, coral bleaching, t...
by DiveSSI - 12th February 2018
Stress & Rescue. Rescue Diver. Diving Safety & Rescue. Some names of different dive organisations for their "Rescue courses" that should h...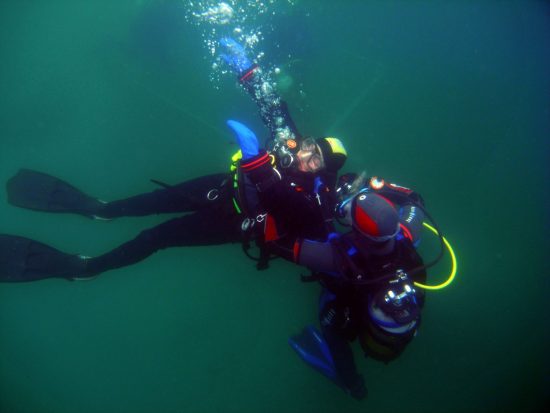 by DiveSSI - 12th January 2018
The mating call of this fish of the Sciaenidae family is louder than an aircraft taking off

Researchers in the Gulf of California have meas...
by DiveSSI - 9th December 2017
WWF expedition equips river dolphins with trackers for the first time

The river dolphins of the Amazon are extremely rare and are among the...
by DiveSSI - 24th October 2017
The Blue Dolphin of Malta Underwater Photographic Competition, first held in 1987 will be organised for its 12th Edition in Gozo on the 09-11th Novemb...
by DiveSSI - 14th September 2017
Diving the Slovak Opal Mines

The precious opal was discovered in the middle Ages and its name comes from the ancient Indian word "Upala" wh...