by DiveSSI - 22nd June 2019
by DiveSSI - 11th June 2019
Highest concentration of plastic particles at depths of 200 to 600 meters

A newly published study in the journal Scientific Reports shows that ...
by DiveSSI - 14th May 2019
Nothing can ruin a day's diving faster than a bout of motion sickness, but it needn't stop you from joining a liveaboard safari. There are a varie...
by DiveSSI - 29th April 2019
Experts demand strict protection

The protection status of the inner Baltic Sea porpoises has recently not been included in the list of migrator...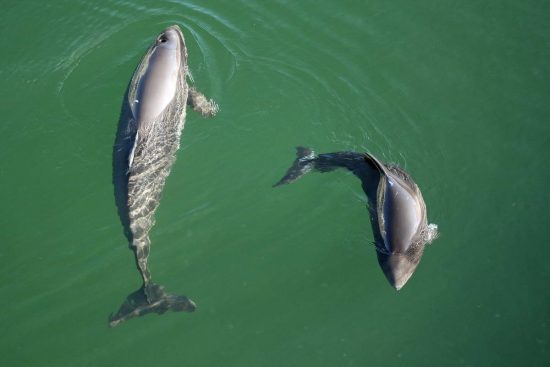 by DiveSSI - 25th April 2019
Researchers found plastics in every dead marine mammal

Researchers from the University of Exeter and the Plymouth Marine Laboratory, supported ...
by DiveSSI - 16th April 2019
Greenpeace ship "Esperanza" is on a one-year expedition

For the protection of the high seas, the Greenpeace ship "Esperanza" set off on 15 Apri...
by DiveSSI - 11th April 2019
At least two different types of bubble gum corals identified DNA analysis has now confirmed that scientists from the Woods Hole Oceanographic Insti...
by DiveSSI - 5th April 2019
Researchers estimate economic damage of plastic pollution The plastic waste in our seas not only severely damages our environment but costs us (the h...
by DiveSSI - 26th March 2019
Sedentary animals can only conquer new habitats extremely slowly

At the bottom of the Arctic deep sea lives a variety of animals attached to ro...
by DiveSSI - 5th March 2019
Study again reveals serious deficiencies in the seal for fish products

A recent study by the NABU umbrella organization Birdlife International ...
by DiveSSI - 1st March 2019
Call for global "UN-plastic convention"

The United Nations (UN) dedicates the Day of Species Protection on 03 March 2019 to underwater li...
by DiveSSI - 13th February 2019
Researchers do not know how the animals survive there

Animals need oxygen to live. Now marine biologists have discovered a large number of fish...
by DiveSSI - 8th February 2019
Researchers provide instructions and decision aids The Baltic Sea contains a dark legacy of ca. 50 000 tons of dumped chemical warfare agents (CWA)...
by DiveSSI - 12th December 2018
A total of 157 new species discovered on the Mekong

In the Mekong region, a total of 157 new species were discovered within one year. This is s...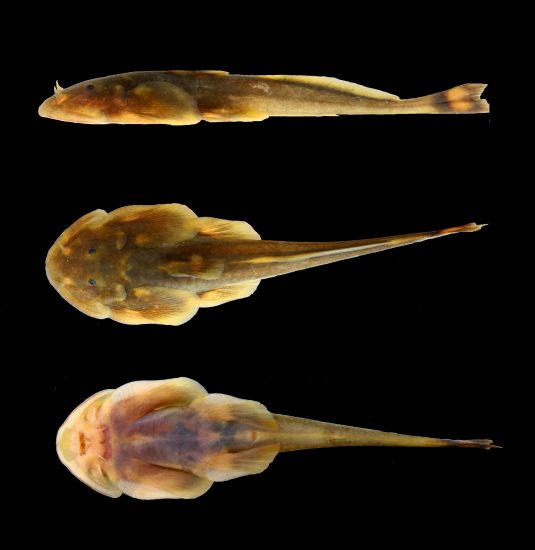 by DiveSSI - 11th December 2018
Eals in Seals: Researchers are puzzled

Monk seals with eels in their noses have been observed several times in recent years on the Hawaiian Isl...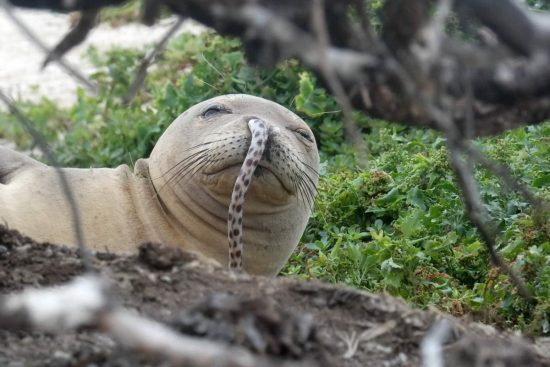 by DiveSSI - 10th December 2018
Researchers have solved the mystery of the colour patterns of reef fish

Scientists have now discovered why some closely related species of a le...
by DiveSSI - 7th December 2018
Researchers examined more than 100 animals of all seven species

Researchers from the University of Exeter and the Plymouth Marine Laboratory, i...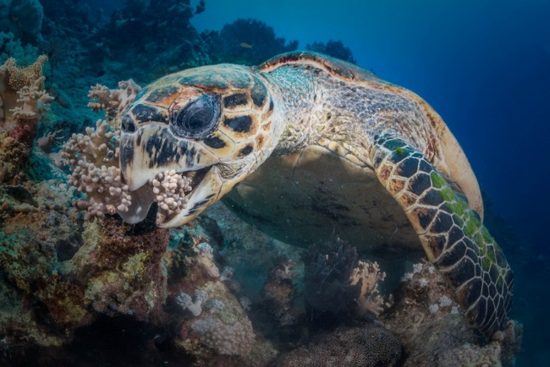 by DiveSSI - 1st December 2018
Playing dead to avoid being eaten

Exploring the depths of the Gulf of California with a UW robot, the researchers at the Monterey Bay Aquarium ...
by DiveSSI - 25th November 2018
Fisheries rules for deep-sea fish are inadequate

The EU fisheries ministers have regulated deep-sea fishing for the years 2019 and 2020. For mo...
by DiveSSI - 16th November 2018
Overfishing: Diverse fish species threatened

Nature protection measures have given new hope to fin whales, according to the update of the IUCN ...
by DiveSSI - 14th November 2018
New species of sea squirts (Ascidiacea) discovered

Culeolus barryi is the newly discovered species of sea squirts recently filmed by researcher...
by DiveSSI - 12th November 2018
What does it look like below the ice shelf of the calved giant iceberg "A68"?

On November 11, 2018, the research vessel "Polarstern" left its h...
by DiveSSI - 6th November 2018
Advantage for Brain corals & Co.

A new study has shown that "robust" reef-building corals are the only known organisms in the animal kingdo...
by DiveSSI - 5th November 2018
Experts discuss the EU ban on disposable plastic

The EU wants to ban disposable products such as drinking straws or ear swabs. The plastic wast...
by DiveSSI - 1st November 2018
Weddell Sea Sanctuary: The largest marine reserve in the world is to be created

In the Southern Ocean, north of the Antarctic, the largest mari...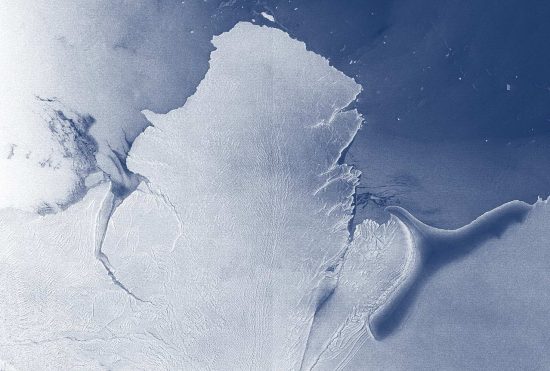 by DiveSSI - 24th October 2018
More than 90% of the salt brands worldwide contain microplastic

According to a new study led by Seung-Kyu Kim, a professor at Incheon Universit...
by DiveSSI - 16th October 2018
Marine researchers observe the settlement of a deep-sea mud volcano after an eruption

In a long-term study, ocean researchers from Bremen have ...
by DiveSSI - 8th October 2018
NABU presents "OstseeLIFE" - a 360-degree virtual world

The Baltic Sea is Germany's No.1 holiday destination. Statistics say roundabout 6.5 mil...
by DiveSSI - 3rd October 2018
"Mining Impact: Phase 2 of the project started in Brussels

There are still no mining licenses for the deep-sea outside national economic zone...
by DiveSSI - 2nd October 2018
Divers where so captivated - they didn't notice sixgill shark hovering above them

Named for Aphrodite, the Greek goddess of love and beauty, ...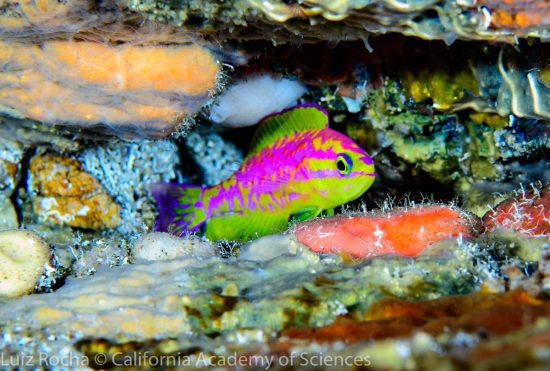 by DiveSSI - 29th August 2018
Divers discovered a more than 2,000-year-old wreck off the island of Pag

Vedran Dorušić, President of the Diving Tourism Organization of the ...
by DiveSSI - 9th August 2018
Many fish and birds have died in the net

Just before off Warnemünde divers on behalf of the WWF on 7 August 2018 salvaged a ghost net, w...
by DiveSSI - 23rd July 2018
Previous regulations for the protection of the deep sea are inadequate

The new deep-sea mining regulations which are under development at the I...
by DiveSSI - 8th July 2018
Scientists present study on the mass balance of the Antarctic ice sheet

Before 2012, the Antarctic ice sheet continuously lost 76 billion tons ...
by DiveSSI - 6th July 2018
International MOSAiC expedition starts in autumn 2019

It will be the largest Arctic research expedition of all times: In September 2019, the Ge...
by DiveSSI - 29th June 2018
The United Kingdom - various opportunities for sea diving Summertime has finally arrived in the northern hemisphere which now provides the opportuni...
by DiveSSI - 21st June 2018
If the reefs are unable to keep up with with rising sea levels, the coasts are threatened

Many coral reefs will not be able to grow fast enough...
by DiveSSI - 18th June 2018
Live streaming audio from a deep-water hydrophone

For centuries poets and writers have imagined the depths of the ocean to be incredibly calm. ...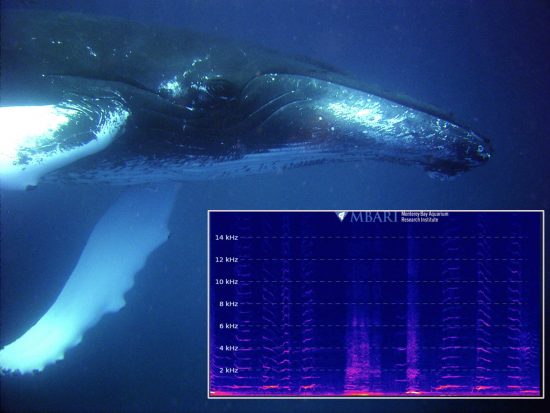 by DiveSSI - 13th June 2018
Karlsruhe researchers want to penetrate unexplored underwater worlds with a drone

The German participant, the ARGGONAUTS from the Fraunhofer In...
by DiveSSI - 8th June 2018
Tourist crowds intensify plastic problem

Record volumes of microplastics were detected in the Mediterranean, as revealed by a recent WWF report...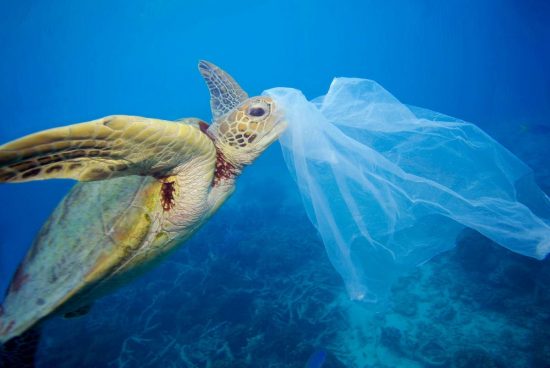 by DiveSSI - 29th May 2018
The plastic particles come from the garbage patch in the Pacific Ocean and from fishing vessels

Researchers at the Alfred Wegener Institute, He...