by DiveSSI - 13th June 2016
by DiveSSI - 22nd February 2016
Come 25 April 2016, guests at the Angsana Ihura in the Maldives can take part in a special 24-hour scuba diving event organised to commemorate the 1...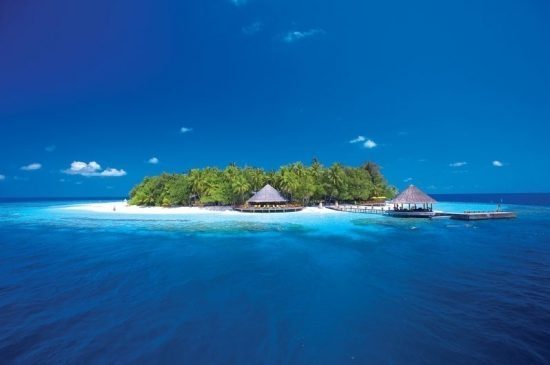 by DiveSSI - 18th January 2016
On 5 October 2014, Denmark's last train ferry was sunk in a controlled scuttling at the South Funen Archipelago, off the coast of Svendborg, Denmark. ...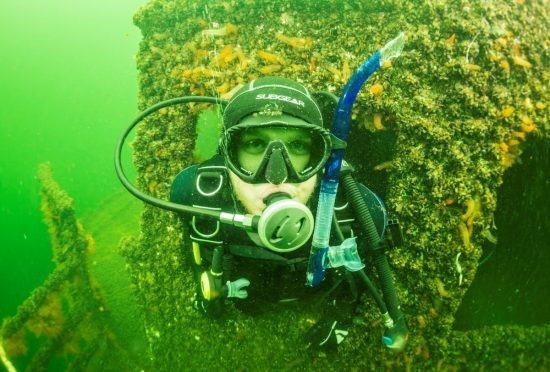 by DiveSSI - 10th November 2015
Located in the south-eastern Pacific, Easter Island is best known for their stone Moai statues that are up to 1,000 years old. Besides this, the isl...
by DiveSSI - 17th August 2015
In July 2015, Madagascar's first hyperbaric chamber became fully operational on the small island of Nosy Be, in the "Viet et Harmonie" health ce...
by DiveSSI - 10th August 2015
International Underwater Photo and Video Competition In Güímar
by DiveSSI - 21st May 2019
WDC encourages travelers to avoid dolphinariums

There are a total of four dolphinariums in the Canary Islands that hold seven orcas and 30 bott...
by DiveSSI - 9th May 2019
International Museum Day at the German Maritime Museum Stralsund: Diving activities

The German Maritime Museum Stralsund commemorates the Inter...
by DiveSSI - 24th April 2019
Mission Deep Blue merchandise as donation campaign At the BOOT show earlier this year, SSI introduced the Mission Deep Blue program. This is a free p...
by DiveSSI - 15th April 2019
Deep reefs are full of life

Scientists have looked into the depths of the Great Barrier Reef and documented that they are full of life. They ca...
by DiveSSI - 21st February 2019
The new educational kids comic Coral Heros by awarded illustrator Bernhard Speh and SECORE International is published! Coral Heroes takes its reader...
by DiveSSI - 11th February 2019
Florida Keys & Key West focus on tourism The Florida Keys & Key West Tourism Office is showing visitors the new "Connect & Protect" cam...
by DiveSSI - 7th February 2019
Sonar free areas poor in food

Using data from underwater robots, scientists have discovered that beaked whales prefer to feed within parts of a...
by DiveSSI - 18th January 2019
A burial mound at the bottom of the lake

The "Sweet Lake" (Süße See)in Saxony-Anhalt (Germany) is a real treasure chest for underwater archae...
by DiveSSI - 14th January 2019
In 2019, a total of 12 internships will be available

DAN Europe supports young people interested in diving medicine, physiology, biomedical eng...
by DiveSSI - 18th December 2018
Soundscape plays a role in the settlement of corals

In the larval stage corals drift freely in the sea - but once the larva has settled down, i...
by DiveSSI - 5th December 2018
Cold as ice and yet so hot!

Lake Baikal is one of the largest waterbodies in the world. Super clean water. Almost unbelievable is the fact that...
by DiveSSI - 22nd October 2018
Cleaning system takes up work

In the beginning of October 2018, the "System 001" of "The Ocean Cleanup" system started its final leg on its...
by DiveSSI - 19th October 2018
Sea lice treatment has serious side effects

Teflubenzuron is added to the feed of farmed salmon in some cases to treat sea lice infestation. Th...
by DiveSSI - 29th August 2018
Divers discovered a more than 2,000-year-old wreck off the island of Pag

Vedran Dorušić, President of the Diving Tourism Organization of the ...
by DiveSSI - 28th August 2018
"Reefcalendar - The Show" shows a living picture in record size

Together with professional singers and dancers, the largest 3D body painting pi...
by DiveSSI - 9th August 2018
Many fish and birds have died in the net

Just before off Warnemünde divers on behalf of the WWF on 7 August 2018 salvaged a ghost net, w...
by DiveSSI - 3rd August 2018
Mega Event in the "Messe Wien" - Body Painting Event for the oceans!

It is 5 to 12 and more than ever the oceans and our lakes need our sup...