by DiveSSI - 20th June 2016
by DiveSSI - 9th June 2016
More funds to be allocated to oceanic research In the coming years, the focus of research will be on The Future Oceans, said Federal Research Minis...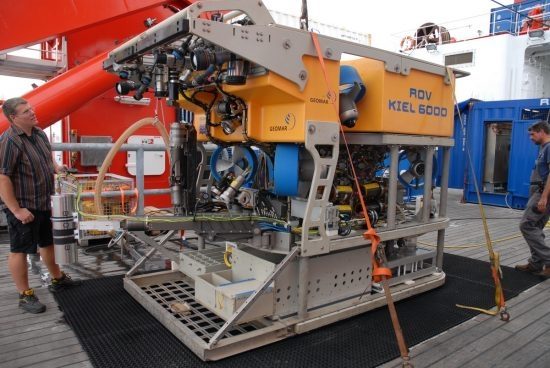 by DiveSSI - 20th April 2016
The exhibition ship MS Wissenschaft will host the new "Seas and Oceans" exhibition, under the Year of Science 2016/17. On board are numerous exhibit...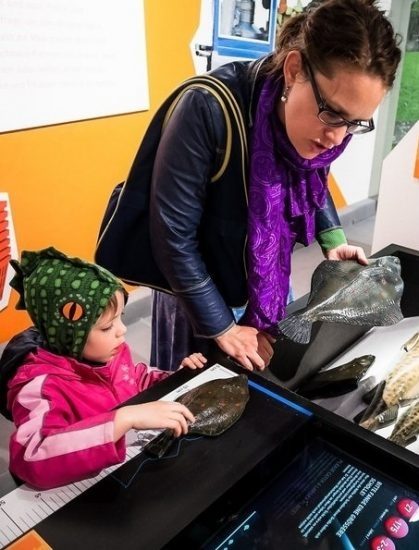 by DiveSSI - 2nd April 2016
This year, step into the fascinating world of cephalopods, at the German Oceanographic Museum's Meeresmuseum and Ozeaneum. That's because 2016 is dedi...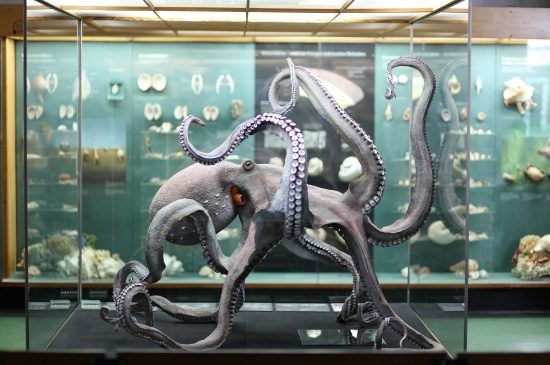 by DiveSSI - 3rd November 2015
To safeguard the future survival of our planet and ocean, ambitious climate objectives and a reduction in greenhouse gas emissions are needed, said ...
by DiveSSI - 26th October 2015
The Indonesian province of West Papua has been declared a conservation province — the first of its kind in Indonesia and worldwide. The designation ...
by DiveSSI - 20th October 2015
On World Food Day on October 16th, the WWF reiterated its warning about the impact of overfishing on man and nature. "We eat the seas empty. The ...
by DiveSSI - 21st September 2015
Dramatic drop in biodiversity 
by DiveSSI - 16th March 2019
UN environmental summit ends without effective agreement on plastic waste The UN Environment Conference in Nairobi ended on Friday, March 15, 2019,...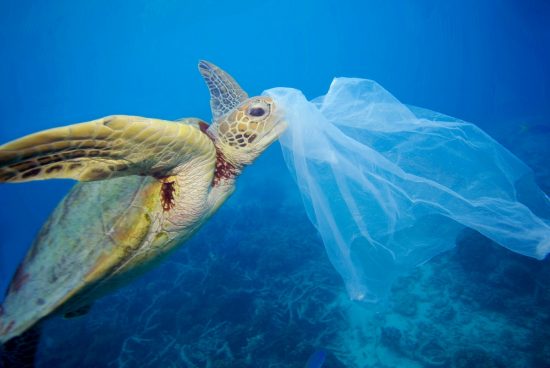 by DiveSSI - 15th March 2019
33 days of invaluable knowledge about bluefin tuna

Last year, marine scientists succeeded in providing a 250 kg bluefin tuna (Thunnus thynnus -...
by DiveSSI - 1st March 2019
Call for global "UN-plastic convention"

The United Nations (UN) dedicates the Day of Species Protection on 03 March 2019 to underwater li...
by DiveSSI - 3rd December 2018
New Zealand government must finally protect the last Maui dolphins

A good day for the rare Maui dolphins and their floating and flying neighbor...
by DiveSSI - 24th October 2018
More than 90% of the salt brands worldwide contain microplastic

According to a new study led by Seung-Kyu Kim, a professor at Incheon Universit...
by DiveSSI - 22nd October 2018
Cleaning system takes up work

In the beginning of October 2018, the "System 001" of "The Ocean Cleanup" system started its final leg on its...
by DiveSSI - 9th October 2018
Accumulation of long-lasting environmental toxin in killer whale tissues

More than forty years after the first steps in the ban of polychlorina...
by DiveSSI - 8th October 2018
NABU presents "OstseeLIFE" - a 360-degree virtual world

The Baltic Sea is Germany's No.1 holiday destination. Statistics say roundabout 6.5 mil...
by DiveSSI - 19th September 2018
The genome of the reef fish is available online

An international research team has mapped the genome of the real clown fish (Amphiprion percula...
by DiveSSI - 17th August 2018
Maldives Island Summer Island Place of the largest field trial so far

The "Blue Lagoon" of the Maldives island "Summer Island" is the scene...
by DiveSSI - 31st July 2018
World Food Organization publishes report on fisheries and aquaculture

As more and more fish stocks worldwide are overfished and exploited...
by DiveSSI - 12th July 2018
Whale protectors speak of environmental crime

The Whale and Dolphin Conservation Organization (WDC) is alarmed by photographs documenting the c...
by DiveSSI - 6th July 2018
International MOSAiC expedition starts in autumn 2019

It will be the largest Arctic research expedition of all times: In September 2019, the Ge...
by DiveSSI - 29th June 2018
The United Kingdom - various opportunities for sea diving Summertime has finally arrived in the northern hemisphere which now provides the opportu...
by DiveSSI - 8th June 2018
Tourist crowds intensify plastic problem

Record volumes of microplastics were detected in the Mediterranean, as revealed by a recent WWF report...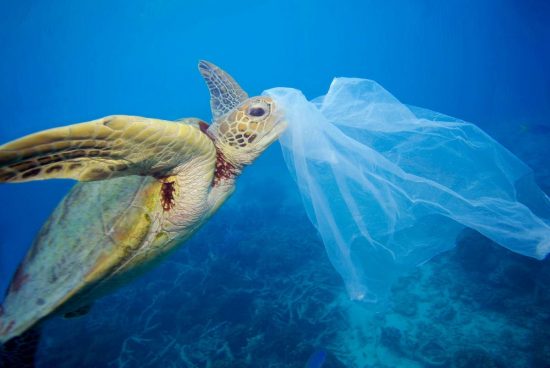 by DiveSSI - 20th April 2018
Research team discovers fossils at 730 meters depth

With an age of 3.5 million years, stromatolites are among the oldest fossils. However, lime...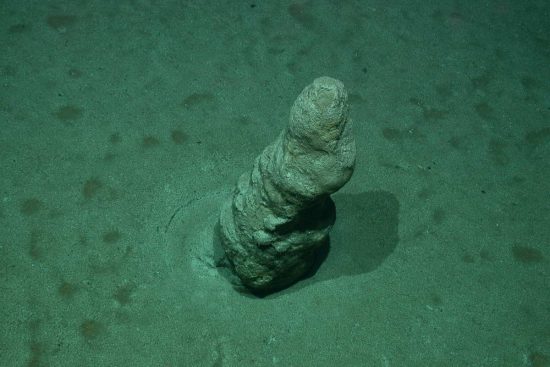 by diveSSI - 19th April 2018
In a study led by SECORE Internationl, scientists pioneered the development of a novel approach to simply sow coral recruits onto degraded reef...
by DiveSSI - 5th April 2018
International research team examines coral reefs off Mauritania

On a length of about 400 kilometres, the seabed in front of the coast of Maurit...
by DiveSSI - 28th March 2018
A very special dive site in Iceland

Our dive trip starts on a chartered cutter. At the dive site we start with a big step overboard into the wa...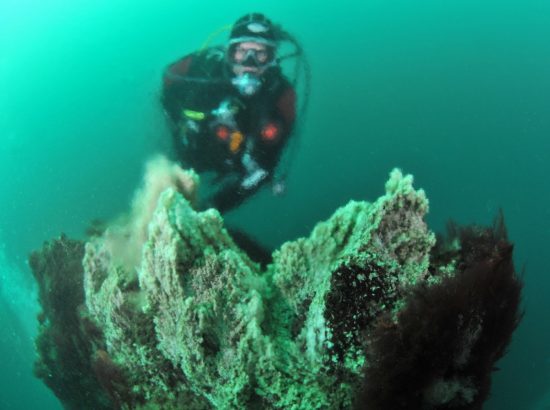 by diveSSI - 27th February 2018
Many of us have witnessed with our own eyes the threats coral reefs are facing today: pollution and destruction of reefs, coral bleaching, t...
by DiveSSI - 21st February 2018
Fossil coral reefs as a key to 6000 years of development

The sea level rises according to current forecasts between 80 and 180 centimetres by t...
by DiveSSI - 20th February 2018
East China Sea: Oil spill from tanker "Sanchi" is spreading

The oil spill of tanker "Sanchi" sunk in the East China Sea in mid-January 2018 con...
by DiveSSI - 3rd November 2017
Euro-Divers to offer freediving from 2018

Divers can enter the water either in full gear or without any gear, and be armed with just a sing...
by DiveSSI - 28th August 2017
Mexico's tuna industry ignores dolphin deaths The Marine Stewardship Council (MSC) ecolabel stands for sustainable fishing. However, the award wa...
by DiveSSI - 13th July 2017
A Fallen Champion

One of the busiest shipping zones in the world, the English Channel, is littered with hundreds upon hundreds of wrecks.&nbs...
by DiveSSI - 23rd June 2017
Many people think that running into a shark underwater is a horrible experience. However, more and more divers would regard such an encounter as the h...
by DiveSSI - 31st May 2017
Scientists have discovered how rocks can float

Some rocks can float on water for years at a time, forming miles-long debris patches that drif...
by DiveSSI - 23rd May 2017
Wind direction determines route

Harbour porpoises are in the spotlight!

Dr Corinna Hoffmann and Alexander Holtz are very hopeful a...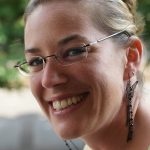 by Carin - 27th April 2017
With the Global Coral Restoration Project, SECORE International, the California Academy of Sciences and The Nature Conservancy seal their commitmen...
by DiveSSI - 27th March 2017
Genes in corals help to predict whether the corals are experiencing stress

Scientists recently discovered a group of genes in corals that can h...