by DiveSSI - 24th June 2016
by DiveSSI - 15th June 2016
by DiveSSI - 3rd May 2016
Stress levels in baby fish can be reduced by slightly more than one-third in the presence of large predatory fish, as the latter would scare off mediu...
by DiveSSI - 25th April 2016
In areas where motorboats regularly operate, prey fishes have a higher tendency of being caught and eaten by other marine animals. This was the concl...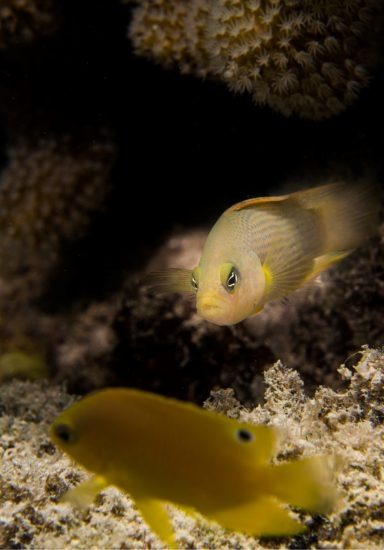 by DiveSSI - 22nd October 2015
Central Europe, particularly the German-language countries, have long been world champions in travelling, until China won over this unofficial title...
by DiveSSI - 5th October 2015
The Sowerby's beaked whale, which appeared on the coast of Mecklenburg in the well-Wiek, a bay on the Baltic coast of Mecklenburg-Vorpommern, in lat...
by DiveSSI - 28th August 2015
Discovery Made By ROV
by DiveSSI - 16th March 2019
UN environmental summit ends without effective agreement on plastic waste

The UN Environment Conference in Nairobi ended on Friday, March 15, 2...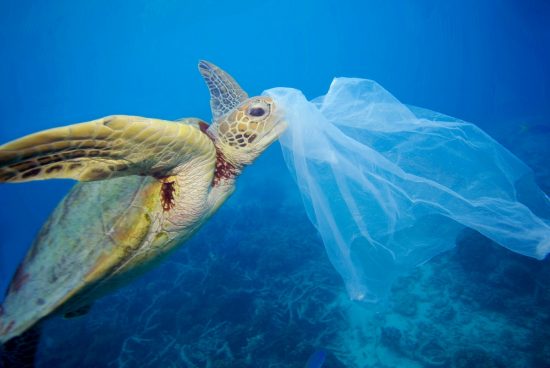 by DiveSSI - 13th March 2019
Scientists4future : Joint statement signed by over 12,000 scientists up to now

In a joint statement, more than 12,000 scientists from Germany, ...
by DiveSSI - 7th March 2019
Accelerated Pro Rewards Have you been thinking about becoming an SSI Professional? If so, you can now take advantage of the new SSI...
by DiveSSI - 6th March 2019
Training of Maldivians to become "Coral gardeners"

From March 9 to 24, 2019, the German Maritime Museum Stralsund is again undertaking a projec...
by DiveSSI - 4th March 2019
Young fish show organ damage at high CO2 concentrations

Atlantic cod is one of the most important commercial fish species in the world. Studies...
by DiveSSI - 1st March 2019
Call for global "UN-plastic convention"

The United Nations (UN) dedicates the Day of Species Protection on 03 March 2019 to underwater li...
by DiveSSI - 28th February 2019
Greenpeace: departure from disposable plastic now!

A new report from the Center for International Environ mental Law (CIEL) - Center for Intern...
by DiveSSI - 25th February 2019
Icelandic whale meat probably intended for the Japanese market

The Icelandic Minister of Fisheries granted a permit to continue whaling on 19 F...
by DiveSSI - 21st February 2019
The new educational kids comic Coral Heros by awarded illustrator Bernhard Speh and SECORE International is published! Coral Heroes takes its reader...
by DiveSSI - 21st February 2019
The Kudoa-thyrsit converts fish meat to slimy mush

When the host dies, microscopic Kudoa spores begin to digest the fish's flesh. Once they hav...
by DiveSSI - 20th February 2019
Most visitors are divers 2018 was a devastating year of natural disasters in Indonesia. One of those disasters was the Gili Islands being hit by an e...
by DiveSSI - 14th February 2019
Long-term observations contradict previous views

The subpolar North Atlantic plays a crucial role in global ocean circulation. By near-surface ...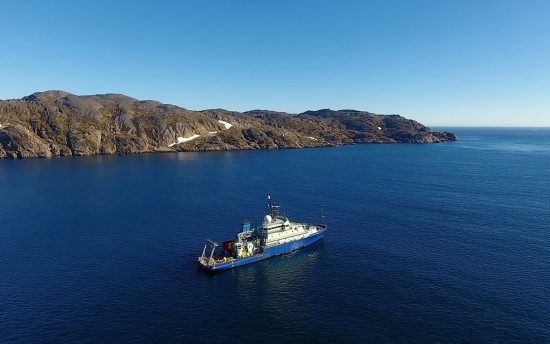 by DiveSSI - 13th February 2019
Researchers do not know how the animals survive there

Animals need oxygen to live. Now marine biologists have discovered a large number of fish...
by DiveSSI - 8th February 2019
Researchers provide instructions and decision aids

The Baltic Sea contains a dark legacy of ca. 50 000 tons of dumped chemical warfare agents (...
by DiveSSI - 5th February 2019
Diseases and ocean warming cause populations to collapse

The combination of ocean warming and an infectious disease has caused the populations ...
by DiveSSI - 4th February 2019
Restricted visibility on the reef costs anemone fish a lot of energy

Scientists at James Cook University have found that fish become more fearf...
by DiveSSI - 18th January 2019
A burial mound at the bottom of the lake

The "Sweet Lake" (Süße See)in Saxony-Anhalt (Germany) is a real treasure chest for underwater archae...
by DiveSSI - 16th January 2019
Researchers are investigating upwelling areas off Africa and South America

On the eastern edges of the Atlantic and the Pacific, continuous buo...
by DiveSSI - 12th January 2019
Cold periods still take place in the deep Pacific

The sea has a long memory. When the water in the deep Pacific Ocean has seen sunlight the las...
by DiveSSI - 9th January 2019
Trawl nets endanger many species

In Marine Protected Areas (MPAs), the marine environment should be particularly protected. As a recent s...
by DiveSSI - 8th January 2019
The deep sea is still full of secrets

A group of sea slugs – nudibranchs - are colourful, fascinating creatures. They come in a variety of br...
by DiveSSI - 20th December 2018
Japan returns to commercial whaling

Japan is leaving the International Whaling Commission (IWC). This is reported by Japanese media. Previously...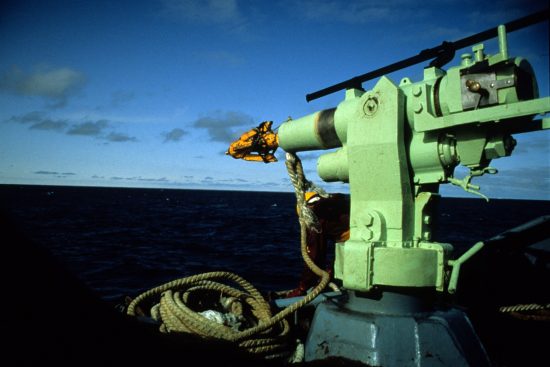 by DiveSSI - 18th December 2018
Soundscape plays a role in the settlement of corals

In the larval stage corals drift freely in the sea - but once the larva has settled down, i...
by DiveSSI - 11th December 2018
Eals in Seals: Researchers are puzzled

Monk seals with eels in their noses have been observed several times in recent years on the Hawaiian Isl...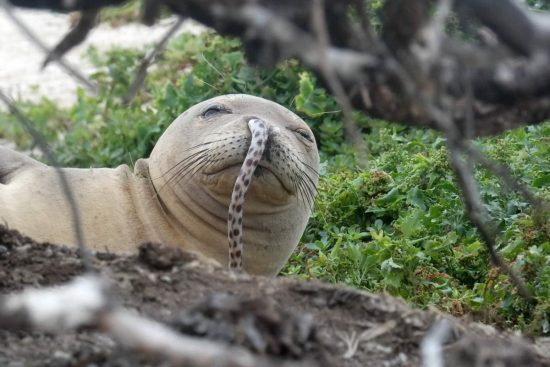 by DiveSSI - 10th December 2018
Researchers have solved the mystery of the colour patterns of reef fish

Scientists have now discovered why some closely related species of a le...
by DiveSSI - 7th December 2018
Researchers examined more than 100 animals of all seven species

Researchers from the University of Exeter and the Plymouth Marine Laboratory, i...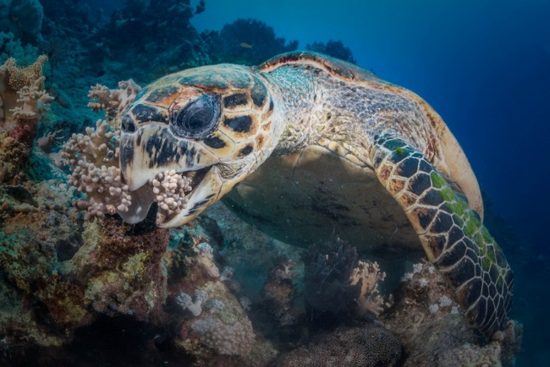 by DiveSSI - 5th December 2018
Cold as ice and yet so hot!

Lake Baikal is one of the largest waterbodies in the world. Super clean water. Almost unbelievable is the fact that...