by DiveSSI - 3rd August 2016
by DiveSSI - 29th July 2016
by DiveSSI - 4th June 2016
Thousands of sharks become bycatch and perish on longlines meant for tuna
by DiveSSI - 18th May 2016
In 1778, thirteen ships had been sunk by British forces in the Newport Harbour off Rhode Island during the American Revolution. Today, researchers hav...
by DiveSSI - 2nd April 2016
This year, step into the fascinating world of cephalopods, at the German Oceanographic Museum's Meeresmuseum and Ozeaneum. That's because 2016 is dedi...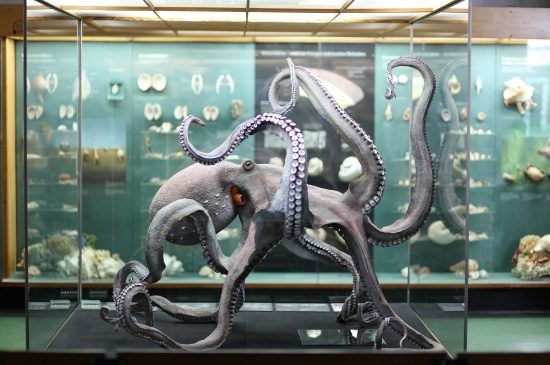 by DiveSSI - 29th January 2016
The latest edition of the Fish Advisor app from Greenpeace has just been served up, appearing both as a printed guide and an app. The guidebook and...
by DiveSSI - 10th November 2015
Located in the south-eastern Pacific, Easter Island is best known for their stone Moai statues that are up to 1,000 years old. Besides this, the isl...
by DiveSSI - 5th November 2015
Daily fluctuations in the sea surface temperature in the mid-latitudes influence the long-temporal variability in the atmosphere. Hence, the state of...
by DiveSSI - 14th July 2015
Roll Call For The World's Sharks