by DiveSSI - 20th June 2016
by DiveSSI - 9th May 2016
The Brandenburg project "Diving for Conservation" has been nominated for the European Natura 2000 Award by the European Commission. Jointly manage...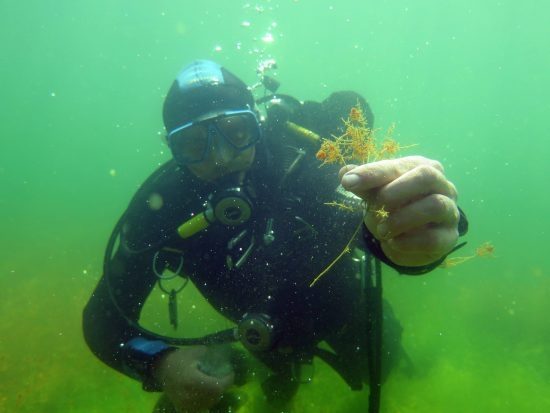 by DiveSSI - 15th March 2016
Scientists from the Kyoto Institute of Technology have discovered a bacteria that can break down the widely used plastic material polyethylene terepht...
by DiveSSI - 5th February 2016
The Federal Ministry of Education and Research (BMBF) announced the Year of Science 2016/17, with the motto "Seas and Oceans – discovering, usin...
by DiveSSI - 14th January 2016
A crater at the bottom of the North Sea has yielded fresh insights into the fate of methane released at the seafloor. Publishing their findings in ...
by DiveSSI - 7th January 2016
Due to the increasing number of shipping accidents in the Maldives, the government has announced stricter safety regulations for boats and ships, wa...
by DiveSSI - 18th December 2015
Studying the freshwater polyp that can regenerate damaged cells The principle that all living things grow old eventually has always been a fact of l...