by DiveSSI - 20th June 2016
by DiveSSI - 18th April 2016
In 2014, members of a diving club on Texel Island in the Netherlands found sunken treasure in a shipwreck off the coast of the island. The "treasur...
by DiveSSI - 24th February 2016
The number of animal species known to us just been increased by four, thanks to MBARI (Monterey Bay Aquarium Research Institute) molecular biologist...
by DiveSSI - 12th January 2016
An international collaborative study has uncovered the truth: that the sizes of many larger-than-life marine creatures have been exaggerated. The ...
by DiveSSI - 27th November 2015
Come 1 January 2017, Europe's first underwater museum – Museo Atlántico Lanzarote – will open with more than 300 sculptures beneath the wav...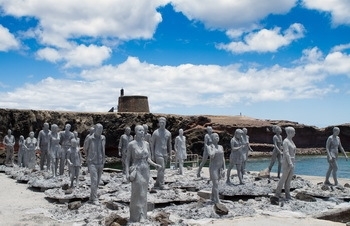 by DiveSSI - 5th October 2015
The Sowerby's beaked whale, which appeared on the coast of Mecklenburg in the well-Wiek, a bay on the Baltic coast of Mecklenburg-Vorpommern, in lat...
by DiveSSI - 13th August 2015
New Exhibition Showcases Development Of Deep-Sea Research And Technology