by DiveSSI - 12th July 2016
by DiveSSI - 4th July 2016
by DiveSSI - 13th August 2015
New Exhibition Showcases Development Of Deep-Sea Research And Technology
by DiveSSI - 24th July 2018
Study shows genetic link between cave-dwelling shrimps in Israel and Italy

The only a few centimetres large troglobitic shrimp that live in var...
by DiveSSI - 29th March 2018
Zenobia - a dormant giant

Her reputation is legendary. Experienced wreck divers count them among the ten most beautiful wrecks worldwide. Of co...
by DiveSSI - 31st December 2016
The winners and losers

2016 has not been a good year for the great apes, lions, giraffes or vaquitas, according to the WWF. Their popula...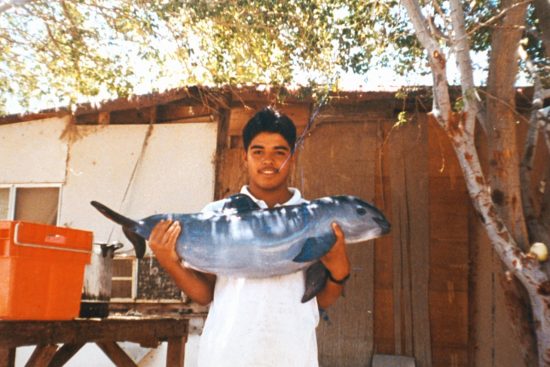 by DiveSSI - 7th March 2019
On the eastern shores of the Mediterranean, you have the opportunity to experience a shark phenomenon currently happening and being researched b...
by DiveSSI - 9th January 2019
Trawl nets endanger many species

In Marine Protected Areas (MPAs), the marine environment should be particularly protected. As a recent s...
by DiveSSI - 18th October 2018
Volcanic flank moves underwater – an upcoming tsunami threat?

The southeast flank of Mount Etna slowly slips towards the sea. A team from the...
by DiveSSI - 1st August 2018
Fishing has a relevant impact on the behaviour of fish

Fisheries researchers from the Leibniz Institute of Freshwater Ecology and Inland Fisher...
by DiveSSI - 29th June 2018
Volvo Ocean Race provided valuable data for science

In The Hague (Netherlands) the Volvo Ocean Race 2017/2018 ended. The Kiel Cluster of Excell...
by DiveSSI - 22nd June 2018
The flow of money

Often there are pure economic arguments that prevent rational decisions followed by consequences which are no longer understa...
by DiveSSI - 15th June 2018
Study identifies new factor for the invasion success of introduced species

The global movement of goods, with its many ship movements across oc...
by DiveSSI - 24th October 2017
The Blue Dolphin of Malta Underwater Photographic Competition, first held in 1987 will be organised for its 12th Edition in Gozo on the 09-11th Novemb...
by DiveSSI - 6th September 2017
One of the hottest dive sites in the Mediterranean

On 8 March 2017, just before 10am, the Gozo's world-famous landmark, the Azure Window,...
by DiveSSI - 22nd February 2017
International research team publishes latest seafloor maps

Tectonically, the Mediterranean is very active and faces the threat of natural ...
by DiveSSI - 21st February 2017
International researchers discover development of ocean currents

The Gulf Stream transports ocean heat across the Atlantic towards the nor...
by DiveSSI - 20th June 2016
by DiveSSI - 29th March 2016
Measurements taken by satellites indicate that the eastern flank of Mount Etna is slowly sliding into the Ionian Sea. However, these measurements only...
by DiveSSI - 16th July 2015
The rise of ocean temperatures in our oceans, caused by climate change, has in turn led to more rain, according to scientists from Germany and Russi...
by DiveSSI - 30th June 2015
Diving a Super-Sized Wreck