by DiveSSI - 24th June 2016
by DiveSSI - 29th March 2016
Measurements taken by satellites indicate that the eastern flank of Mount Etna is slowly sliding into the Ionian Sea. However, these measurements only...
by DiveSSI - 10th November 2015
Located in the south-eastern Pacific, Easter Island is best known for their stone Moai statues that are up to 1,000 years old. Besides this, the isl...
by DiveSSI - 15th October 2015
At a recent working meeting of the Franciscana consortium in Brazil, researchers and government officials have decided to implement measures to safegu...
by DiveSSI - 23rd September 2015
Easing of restrictions may affect public health
by DiveSSI - 7th March 2019
On the eastern shores of the Mediterranean, you have the opportunity to experience a shark phenomenon currently happening and being researched b...
by DiveSSI - 5th March 2019
Study again reveals serious deficiencies in the seal for fish products

A recent study by the NABU umbrella organization Birdlife International ...
by DiveSSI - 1st March 2019
Call for global "UN-plastic convention"

The United Nations (UN) dedicates the Day of Species Protection on 03 March 2019 to underwater li...
by DiveSSI - 28th February 2019
Greenpeace: departure from disposable plastic now!

A new report from the Center for International Environ mental Law (CIEL) - Center for Intern...
by DiveSSI - 25th February 2019
Icelandic whale meat probably intended for the Japanese market

The Icelandic Minister of Fisheries granted a permit to continue whaling on 19 F...
by DiveSSI - 21st February 2019
The new educational kids comic Coral Heros by awarded illustrator Bernhard Speh and SECORE International is published! Coral Heroes takes its reader...
by DiveSSI - 20th February 2019
Most visitors are divers 2018 was a devastating year of natural disasters in Indonesia. One of those disasters was the Gili Islands being hit by an e...
by DiveSSI - 14th February 2019
Long-term observations contradict previous views

The subpolar North Atlantic plays a crucial role in global ocean circulation. By near-surface ...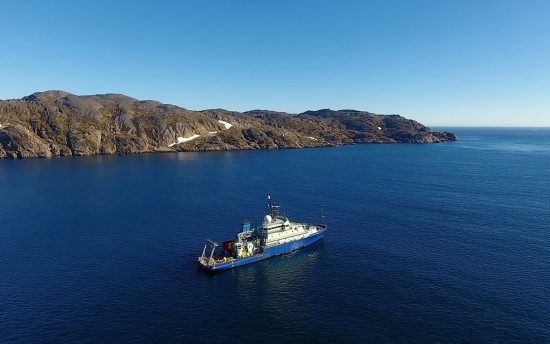 by DiveSSI - 5th February 2019
Diseases and ocean warming cause populations to collapse

The combination of ocean warming and an infectious disease has caused the populations ...
by DiveSSI - 4th February 2019
Restricted visibility on the reef costs anemone fish a lot of energy

Scientists at James Cook University have found that fish become more fearf...
by DiveSSI - 2nd February 2019
NOAA studied US coral reefs in the Pacific

Coral reefs in remote, uninhabited areas of the Pacific are generally in good condition. They ...
by DiveSSI - 16th January 2019
Researchers are investigating upwelling areas off Africa and South America

On the eastern edges of the Atlantic and the Pacific, continuous buo...
by DiveSSI - 14th January 2019
In 2019, a total of 12 internships will be available

DAN Europe supports young people interested in diving medicine, physiology, biomedical eng...
by DiveSSI - 5th December 2018
Cold as ice and yet so hot!

Lake Baikal is one of the largest waterbodies in the world. Super clean water. Almost unbelievable is the fact that...
by DiveSSI - 30th November 2018
Coral breeding and rehabilitation in large-scale trial

A team of researchers from TU Delft, Van Oord and the Australian National Science Agency...
by DiveSSI - 28th November 2018
Ocean acidification stimulates mass development of toxic algae

If carbon dioxide levels continue to increase in the atmosphere and consequently...
by DiveSSI - 27th November 2018
Manned deep-sea research dive boat in use for over 50 years

On November 25, 2018 "Alvin", USA's only manned deep sea research dive boat, reache...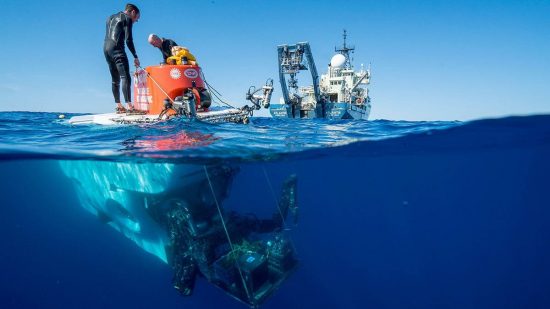 by DiveSSI - 16th November 2018
Overfishing: Diverse fish species threatened

Nature protection measures have given new hope to fin whales, according to the update of the IUCN ...