by DiveSSI - 24th June 2016
by DiveSSI - 29th March 2016
Measurements taken by satellites indicate that the eastern flank of Mount Etna is slowly sliding into the Ionian Sea. However, these measurements only...
by DiveSSI - 10th November 2015
Located in the south-eastern Pacific, Easter Island is best known for their stone Moai statues that are up to 1,000 years old. Besides this, the isl...
by DiveSSI - 15th October 2015
At a recent working meeting of the Franciscana consortium in Brazil, researchers and government officials have decided to implement measures to safegu...
by DiveSSI - 23rd September 2015
Easing of restrictions may affect public health
by DiveSSI - 15th May 2019
Half of the coral reefs are already lost - AWI expert on the importance of marine biodiversity

The oceans have a similar meaning to us humans a...
by DiveSSI - 14th May 2019
Less photosynthesis due to rising water temperatures

Practically all marine life depends on the productivity of phytoplankton - microscopic org...
by DiveSSI - 29th April 2019
Experts demand strict protection

The protection status of the inner Baltic Sea porpoises has recently not been included in the list of migrator...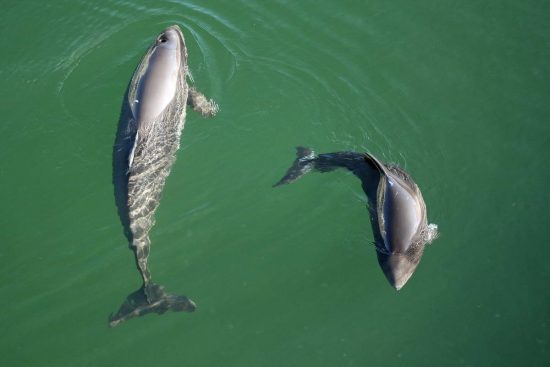 by DiveSSI - 8th April 2019
UN negotiates offshore protection in New York

How is it possible that a network of protected areas can protect at least 30 percent of the world...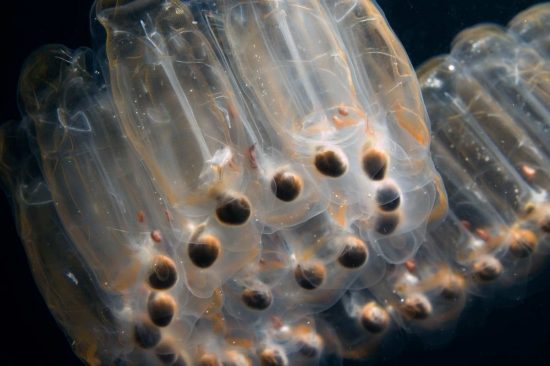 by DiveSSI - 7th April 2019
Dive into the former quarries

Loebejuen, a small town with a population of nearly 2,300, is located 15km north of Halle (Saale) and has become ...
by DiveSSI - 5th April 2019
Researchers estimate economic damage of plastic pollution The plastic waste in our seas not only severely damages our environment but costs us (the h...
by DiveSSI - 4th April 2019
Stock of the North Atlantic Right Whale has shrunk to 411 copies

The North Atlantic right whale (Eubalaena glacialis) is a critically endangere...
by DiveSSI - 2nd April 2019
Immediate protection measures for seabirds urgently needed

NABU has formally filed a complaint at the European Commission against the Federal R...
by DiveSSI - 28th March 2019
For the first time, researchers are measuring hydroxylamine in the open ocean

When and where in nature, what form of nitrogen occurs does not o...
by DiveSSI - 27th March 2019
Updated IUCN Red List lists threatened sharks The Shark Specialist Group (SSG) of the World Conservation Union (IUCN) has published updated the Red...
by DiveSSI - 26th March 2019
Sedentary animals can only conquer new habitats extremely slowly

At the bottom of the Arctic deep sea lives a variety of animals attached to ro...
by DiveSSI - 24th March 2019
Research project determines the CO₂ uptake of the oceans between 1994 and 2007

Not all carbon dioxide (CO₂) released into the air when burn...
by DiveSSI - 20th March 2019
Did you know that there is a new hand signal in the diving world? A group of Dutch divers, diving companies and the Plastic Soup Foundation in...
by DiveSSI - 20th March 2019
Researchers are discovering extensive coral reef off the coast of southern Italy Off the coast of Italy, researchers led by Giuseppe Corriero of th...
by DiveSSI - 18th March 2019
East Point of Curaçao If you are in search of a beautiful sunrise or the best dive site in Curaçao, you need to head towards the East Point. What ...