by DiveSSI - 3rd August 2016
by DiveSSI - 12th July 2016
by DiveSSI - 13th February 2019
Researchers do not know how the animals survive there

Animals need oxygen to live. Now marine biologists have discovered a large number of fish...
by DiveSSI - 25th November 2018
Fisheries rules for deep-sea fish are inadequate

The EU fisheries ministers have regulated deep-sea fishing for the years 2019 and 2020. For mo...
by DiveSSI - 14th November 2018
New species of sea squirts (Ascidiacea) discovered

Culeolus barryi is the newly discovered species of sea squirts recently filmed by researcher...
by DiveSSI - 3rd October 2018
"Mining Impact: Phase 2 of the project started in Brussels

There are still no mining licenses for the deep-sea outside national economic zone...
by DiveSSI - 23rd July 2018
Previous regulations for the protection of the deep sea are inadequate

The new deep-sea mining regulations which are under development at the I...
by DiveSSI - 13th June 2018
Karlsruhe researchers want to penetrate unexplored underwater worlds with a drone

The German participant, the ARGGONAUTS from the Fraunhofer In...
by DiveSSI - 26th March 2018
Video shows swimming behaviour of a self-luminous fanfin monkfish

For the first time ever a deep-sea frogfish of the family Caulophrynidae coul...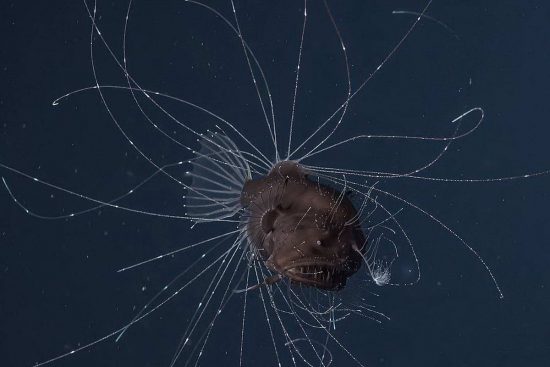 by DiveSSI - 23rd February 2018
Scientists examine a newly hatched dumbo octopus

With their big fins Dumbo octopods (Grimpoteuthis) remind of the giant ears of Disney's elepha...
by DiveSSI - 15th February 2018
Concrete measures required to protect marine environment

Increasing globalization and the greater use of high-tech materials has increased the...
by DiveSSI - 29th July 2016
by DiveSSI - 10th March 2016
The mysteries of the deep sea became a little more enchanting when the somewhat errie image of a small octopod turned up on the monitors during a NO...
by DiveSSI - 13th August 2015
New Exhibition Showcases Development Of Deep-Sea Research And Technology
by DiveSSI - 14th February 2019
Long-term observations contradict previous views

The subpolar North Atlantic plays a crucial role in global ocean circulation. By near-surface ...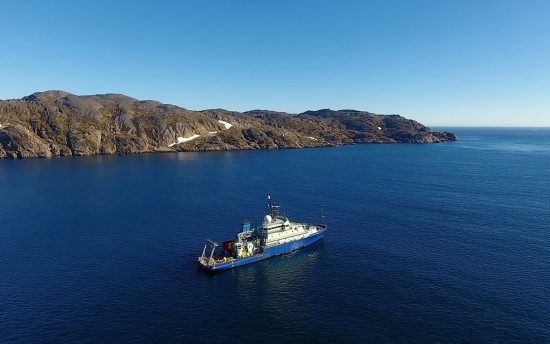 by DiveSSI - 5th February 2019
Diseases and ocean warming cause populations to collapse

The combination of ocean warming and an infectious disease has caused the populations ...
by DiveSSI - 6th December 2018
Catshark embryo filmed in the Caribbean

From October 30 to November 20, 2018, NOAA and its partners conducted an expedition with the research v...
by DiveSSI - 5th November 2018
Experts discuss the EU ban on disposable plastic

The EU wants to ban disposable products such as drinking straws or ear swabs. The plastic wast...
by DiveSSI - 2nd October 2018
Divers where so captivated - they didn't notice sixgill shark hovering above them

Named for Aphrodite, the Greek goddess of love and beauty, ...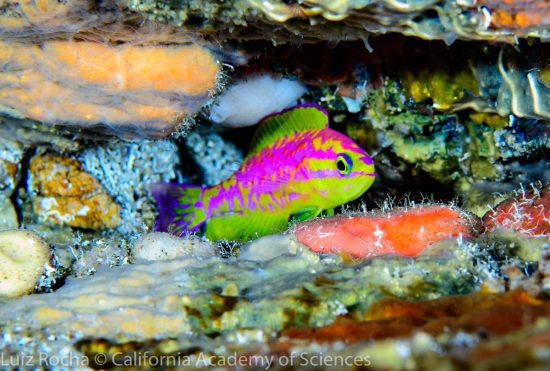 by DiveSSI - 22nd May 2018
New study points to global problem with explosives chemicals

More than 70 years after the end of the Second World War, countless pieces of ammu...
by DiveSSI - 3rd May 2018
The lung architecture of deep-diving marine mammals is divided into two parts

Deep-diving whales and other marine mammals, as well as divers wh...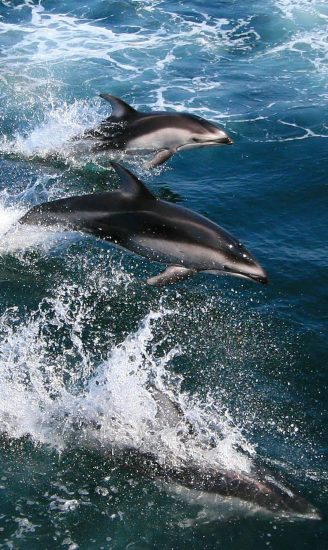 by DiveSSI - 14th September 2017
Diving the Slovak Opal Mines

The precious opal was discovered in the middle Ages and its name comes from the ancient Indian word "Upala" wh...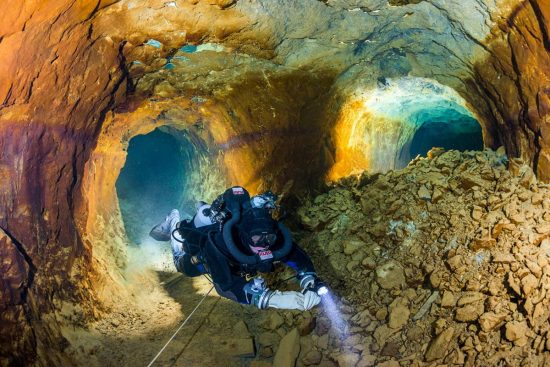 by DiveSSI - 26th May 2017
Picocyanobacteria found to be major cause of it

About half of atmospheric carbon dioxide is fixed by ocean's phytoplankton, mainly picocyano...
by DiveSSI - 29th April 2017
A sea slug called Tethys fimbria

If you are lucky to come across a Tethys fimbria when diving in the Mediterr...
by DiveSSI - 21st April 2017
GEOMAR researchers publish long-term observations from Labrador Sea

The Labrador Sea in the northwestern North Atlantic is one of the princi...
by DiveSSI - 17th March 2017
Biologists verify polar cod's strong dependence on ice algae

The humble polar cod plays an integral role in the Arctic food web. They feed o...
by DiveSSI - 20th December 2016
Researchers publish findings after studying aftermath of 2010 earthquake in Chile

Most severe earthquakes take place beneath the seafloor....
by DiveSSI - 14th November 2016
Flank collapses of volcanic islands produce massive landslides

Volcanic eruptions can cause destructive tsunamis.

As part of an ex...
by DiveSSI - 12th September 2016
It is not all doom and gloom for the world's coral reefs. While things are indeed dire for those in the upper layers (from the surface to 100 feet d...
by DiveSSI - 9th June 2016
More funds to be allocated to oceanic research In the coming years, the focus of research will be on The Future Oceans, said Federal Research Minis...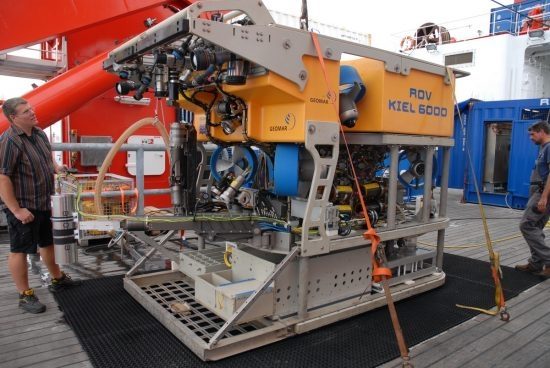 by DiveSSI - 18th February 2016
Egyptian diver Wael Omar is thinking big. Not only does he want to break the current world record for the deepest scuba dive of about 332.35 metres,...
by DiveSSI - 14th January 2016
A crater at the bottom of the North Sea has yielded fresh insights into the fate of methane released at the seafloor. Publishing their findings in ...
by DiveSSI - 9th July 2015
GEOMAR Open House in Kiel on 12 July 2015
by DiveSSI - 7th February 2019
Sonar free areas poor in food

Using data from underwater robots, scientists have discovered that beaked whales prefer to feed within parts of a...
by DiveSSI - 27th November 2018
Manned deep-sea research dive boat in use for over 50 years

On November 25, 2018 "Alvin", USA's only manned deep sea research dive boat, reache...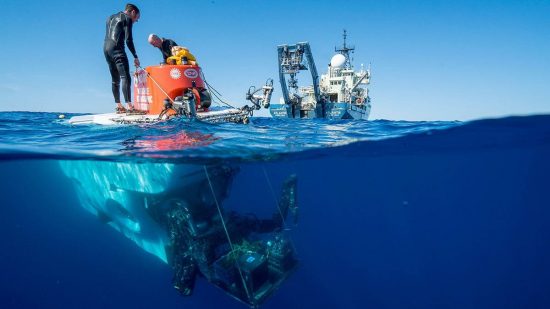 by DiveSSI - 23rd October 2018
Enypniastes eximia - a bizarre sea cucumber, a creature of the deep sea

Researchers from the Australian Antarctic Division have developed a new...
by DiveSSI - 5th April 2018
International research team examines coral reefs off Mauritania

On a length of about 400 kilometres, the seabed in front of the coast of Maurit...
by DiveSSI - 28th March 2018
A very special dive site in Iceland

Our dive trip starts on a chartered cutter. At the dive site we start with a big step overboard into the wa...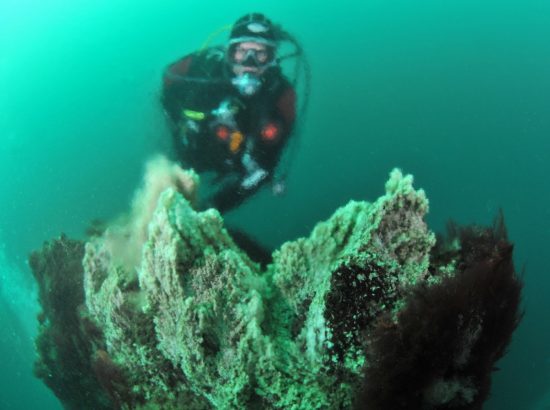 by DiveSSI - 2nd December 2017
Methane forms foundation of the food chain in caves of Yucatan

In subterranean rivers and caves on the Mexican Yucatan Peninsula, scienti...
by DiveSSI - 21st February 2017
International researchers discover development of ocean currents

The Gulf Stream transports ocean heat across the Atlantic towards the nor...
by DiveSSI - 3rd February 2017
Scientists call on public to help in compilation

In the course of their research work, marine biologists from GEOMAR Helmholtz Center for Oc...