by DiveSSI - 3rd August 2016
by DiveSSI - 12th July 2016
by DiveSSI - 11th April 2019
At least two different types of bubble gum corals identified

DNA analysis has now confirmed that scientists from the Woods Hole Oceanographic I...
by DiveSSI - 13th February 2019
Researchers do not know how the animals survive there

Animals need oxygen to live. Now marine biologists have discovered a large number of fish...
by DiveSSI - 25th November 2018
Fisheries rules for deep-sea fish are inadequate

The EU fisheries ministers have regulated deep-sea fishing for the years 2019 and 2020. For mo...
by DiveSSI - 14th November 2018
New species of sea squirts (Ascidiacea) discovered

Culeolus barryi is the newly discovered species of sea squirts recently filmed by researcher...
by DiveSSI - 3rd October 2018
"Mining Impact: Phase 2 of the project started in Brussels

There are still no mining licenses for the deep-sea outside national economic zone...
by DiveSSI - 23rd July 2018
Previous regulations for the protection of the deep sea are inadequate

The new deep-sea mining regulations which are under development at the I...
by DiveSSI - 13th June 2018
Karlsruhe researchers want to penetrate unexplored underwater worlds with a drone

The German participant, the ARGGONAUTS from the Fraunhofer In...
by DiveSSI - 26th March 2018
Video shows swimming behaviour of a self-luminous fanfin monkfish

For the first time ever a deep-sea frogfish of the family Caulophrynidae coul...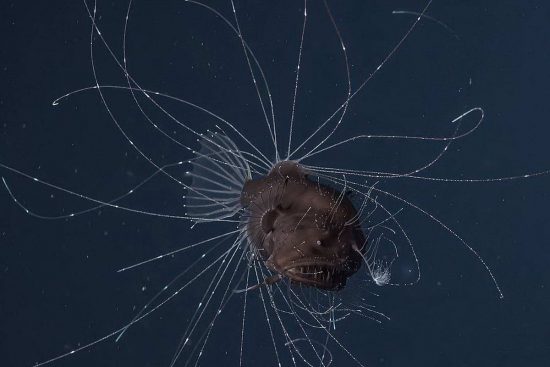 by DiveSSI - 23rd February 2018
Scientists examine a newly hatched dumbo octopus

With their big fins Dumbo octopods (Grimpoteuthis) remind of the giant ears of Disney's elepha...
by DiveSSI - 15th February 2018
Concrete measures required to protect marine environment

Increasing globalization and the greater use of high-tech materials has increased the...
by DiveSSI - 29th July 2016
by DiveSSI - 10th March 2016
The mysteries of the deep sea became a little more enchanting when the somewhat errie image of a small octopod turned up on the monitors during a NO...
by DiveSSI - 13th August 2015
New Exhibition Showcases Development Of Deep-Sea Research And Technology
by DiveSSI - 16th April 2019
Greenpeace ship "Esperanza" is on a one-year expedition

For the protection of the high seas, the Greenpeace ship "Esperanza" set off on 15 Apri...
by DiveSSI - 8th April 2019
UN negotiates offshore protection in New York

How is it possible that a network of protected areas can protect at least 30 percent of the world...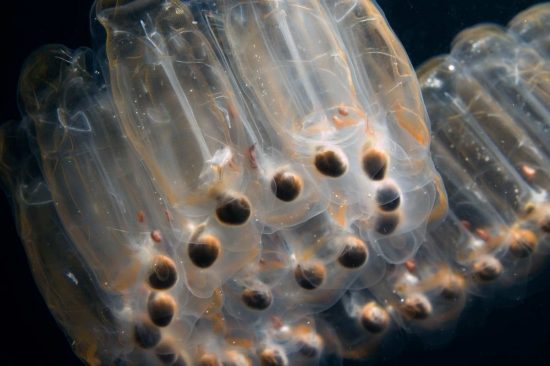 by DiveSSI - 5th April 2019
Researchers estimate economic damage of plastic pollution The plastic waste in our seas not only severely damages our environment but costs us (the h...
by DiveSSI - 5th March 2019
Study again reveals serious deficiencies in the seal for fish products

A recent study by the NABU umbrella organization Birdlife International ...
by DiveSSI - 1st March 2019
Call for global "UN-plastic convention"

The United Nations (UN) dedicates the Day of Species Protection on 03 March 2019 to underwater li...
by DiveSSI - 14th February 2019
Long-term observations contradict previous views

The subpolar North Atlantic plays a crucial role in global ocean circulation. By near-surface ...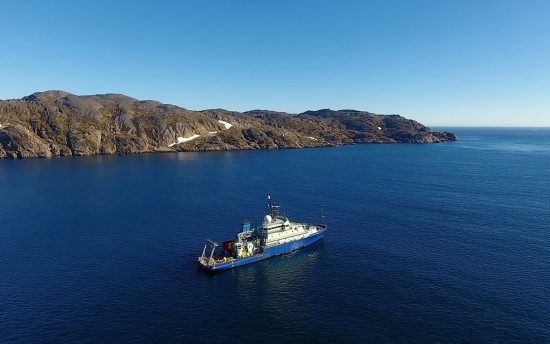 by DiveSSI - 5th February 2019
Diseases and ocean warming cause populations to collapse The combination of ocean warming and an infectious disease has caused the populations of t...
by DiveSSI - 7th December 2018
Researchers examined more than 100 animals of all seven species

Researchers from the University of Exeter and the Plymouth Marine Laboratory, i...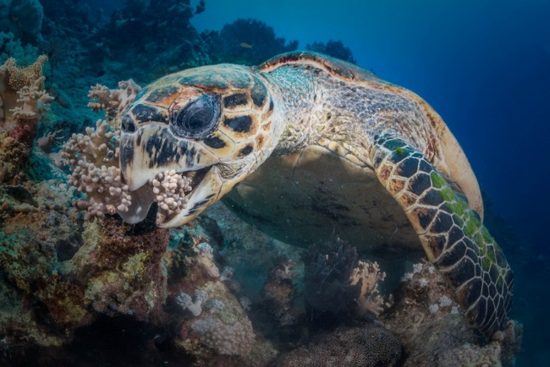 by DiveSSI - 6th December 2018
Catshark embryo filmed in the Caribbean

From October 30 to November 20, 2018, NOAA and its partners conducted an expedition with the research v...
by DiveSSI - 5th November 2018
Experts discuss the EU ban on disposable plastic

The EU wants to ban disposable products such as drinking straws or ear swabs. The plastic wast...
by DiveSSI - 24th October 2018
More than 90% of the salt brands worldwide contain microplastic

According to a new study led by Seung-Kyu Kim, a professor at Incheon Universit...
by DiveSSI - 2nd October 2018
Divers where so captivated - they didn't notice sixgill shark hovering above them

Named for Aphrodite, the Greek goddess of love and beauty, ...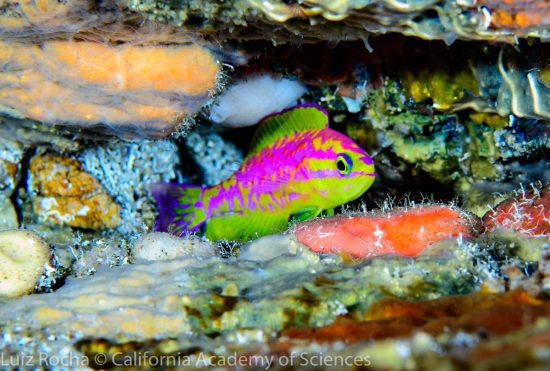 by DiveSSI - 21st June 2018
If the reefs are unable to keep up with with rising sea levels, the coasts are threatened

Many coral reefs will not be able to grow fast enough...
by DiveSSI - 8th June 2018
Tourist crowds intensify plastic problem

Record volumes of microplastics were detected in the Mediterranean, as revealed by a recent WWF report...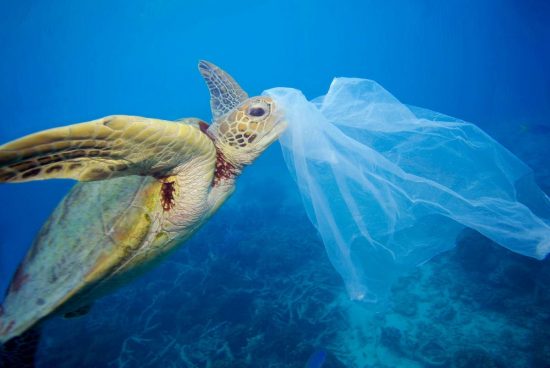 by DiveSSI - 29th May 2018
The plastic particles come from the garbage patch in the Pacific Ocean and from fishing vessels

Researchers at the Alfred Wegener Institute, He...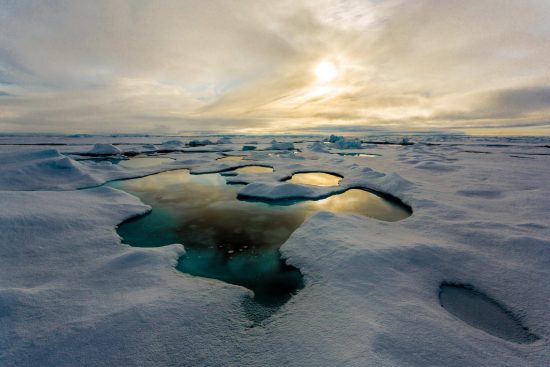 by DiveSSI - 22nd May 2018
New study points to global problem with explosives chemicals

More than 70 years after the end of the Second World War, countless pieces of ammu...
by DiveSSI - 3rd May 2018
The lung architecture of deep-diving marine mammals is divided into two parts

Deep-diving whales and other marine mammals, as well as divers wh...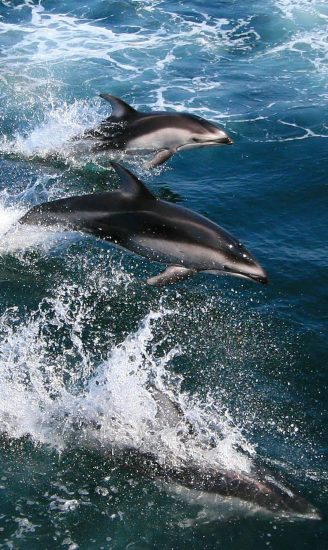 by DiveSSI - 14th February 2018
Smallest plastic particles in the food chain

A study by the University of Lund in Sweden shows that plastic particles in the water can eventual...
by DiveSSI - 14th September 2017
Diving the Slovak Opal Mines

The precious opal was discovered in the middle Ages and its name comes from the ancient Indian word "Upala" wh...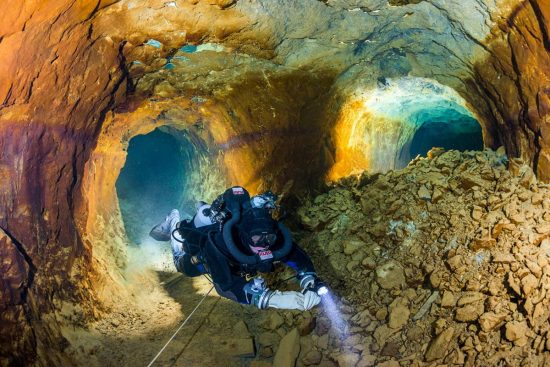 by DiveSSI - 26th May 2017
Picocyanobacteria found to be major cause of it

About half of atmospheric carbon dioxide is fixed by ocean's phytoplankton, mainly picocyano...
by DiveSSI - 29th April 2017
A sea slug called Tethys fimbria

If you are lucky to come across a Tethys fimbria when diving in the Mediterr...
by DiveSSI - 21st April 2017
GEOMAR researchers publish long-term observations from Labrador Sea

The Labrador Sea in the northwestern North Atlantic is one of the princi...
by DiveSSI - 21st March 2017
NABU, politicians and businesses work together to find solutions

The problem of plastic waste in the oceans is massive. Every yea...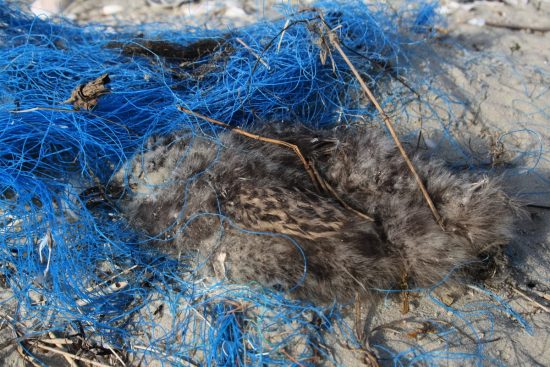 by DiveSSI - 17th March 2017
Biologists verify polar cod's strong dependence on ice algae

The humble polar cod plays an integral role in the Arctic food web. They feed o...
by DiveSSI - 20th December 2016
Researchers publish findings after studying aftermath of 2010 earthquake in Chile

Most severe earthquakes take place beneath the seafloor....