by DiveSSI - 3rd August 2016
by DiveSSI - 18th April 2016
In 2014, members of a diving club on Texel Island in the Netherlands found sunken treasure in a shipwreck off the coast of the island. The "treasur...
by DiveSSI - 18th December 2015
Studying the freshwater polyp that can regenerate damaged cells The principle that all living things grow old eventually has always been a fact of l...
by DiveSSI - 15th December 2015
Welcome to the world of hands-free underwater filming, in the form of an autonomous, wireless underwater drone camera called iBubble. Currently bein...
by DiveSSI - 31st July 2015
While searching for carbon emissions related to volcanic activity in
by DiveSSI - 15th May 2019
Half of the coral reefs are already lost - AWI expert on the importance of marine biodiversity

The oceans have a similar meaning to us humans a...
by DiveSSI - 14th May 2019
Less photosynthesis due to rising water temperatures

Practically all marine life depends on the productivity of phytoplankton - microscopic org...
by DiveSSI - 14th May 2019
Nothing can ruin a day's diving faster than a bout of motion sickness, but it needn't stop you from joining a liveaboard safari. There are a varie...
by DiveSSI - 9th May 2019
International Museum Day at the German Maritime Museum Stralsund: Diving activities

The German Maritime Museum Stralsund commemorates the Inter...
by DiveSSI - 6th May 2019
Baited hooks instead of Shark net

The most dangerous shark net at the coast of South Africa has been dismantled. For many years, this net was a...
by DiveSSI - 29th April 2019
Experts demand strict protection

The protection status of the inner Baltic Sea porpoises has recently not been included in the list of migrator...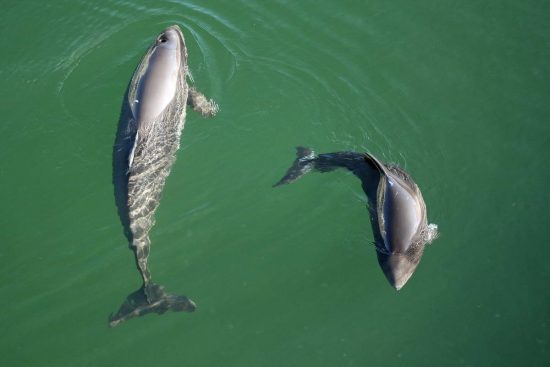 by DiveSSI - 26th April 2019
Newly discovered species in the Java trench: alien and mysterious The research team of Five Deeps Expedition has dived for the first time with a su...
by DiveSSI - 25th April 2019
Researchers found plastics in every dead marine mammal

Researchers from the University of Exeter and the Plymouth Marine Laboratory, supported ...
by DiveSSI - 24th April 2019
Mission Deep Blue merchandise as donation campaign At the BOOT show earlier this year, SSI introduced the Mission Deep Blue program. This is a free p...
by DiveSSI - 22nd April 2019
Barium in the coral skeleton records the intensity of the South Asian summer monsoon

When it comes to understanding the future climate, the Sou...
by DiveSSI - 10th April 2019
Excretions of Antarctic krill swarms transport carbon into the deep sea

Large krill swarms in the Southern Ocean could help remove extra ...
by DiveSSI - 5th April 2019
Researchers estimate economic damage of plastic pollution The plastic waste in our seas not only severely damages our environment but costs us (the h...
by DiveSSI - 4th April 2019
Stock of the North Atlantic Right Whale has shrunk to 411 copies

The North Atlantic right whale (Eubalaena glacialis) is a critically endangere...
by DiveSSI - 2nd April 2019
Immediate protection measures for seabirds urgently needed

NABU has formally filed a complaint at the European Commission against the Federal R...
by DiveSSI - 28th March 2019
For the first time, researchers are measuring hydroxylamine in the open ocean

When and where in nature, what form of nitrogen occurs does not o...
by DiveSSI - 27th March 2019
Updated IUCN Red List lists threatened sharks The Shark Specialist Group (SSG) of the World Conservation Union (IUCN) has published updated the Red...
by DiveSSI - 26th March 2019
Sedentary animals can only conquer new habitats extremely slowly

At the bottom of the Arctic deep sea lives a variety of animals attached to ro...
by DiveSSI - 20th March 2019
Researchers are discovering extensive coral reef off the coast of southern Italy Off the coast of Italy, researchers led by Giuseppe Corriero of th...
by DiveSSI - 19th March 2019
We are continually working on improving the MySSI App by adding new features and making it easier to use. In the latest updated version of the App, yo...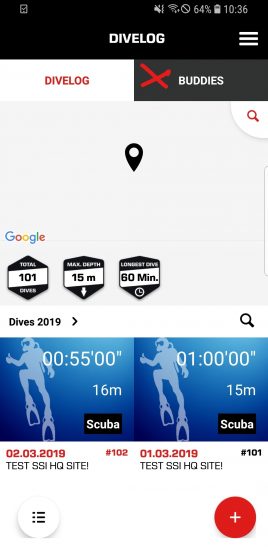 by DiveSSI - 19th March 2019
Reduced salinity of seawater has devastating effects on corals

Recent studies show that drastic changes in salinity in the sea, e.g. severe fre...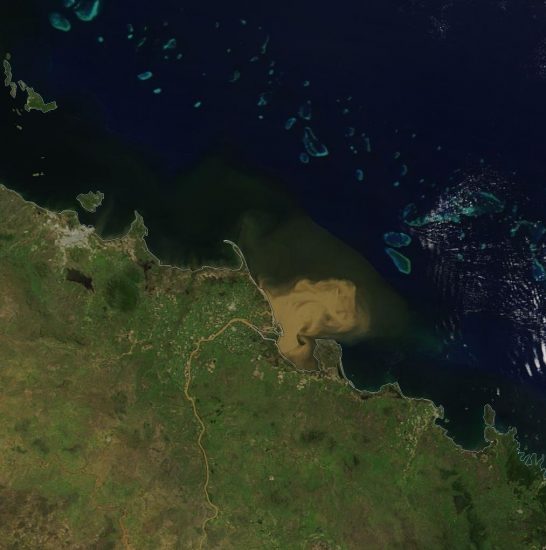 by DiveSSI - 18th March 2019
East Point of Curaçao If you are in search of a beautiful sunrise or the best dive site in Curaçao, you need to head towards the East Point. What ...
by DiveSSI - 7th March 2019
On the eastern shores of the Mediterranean, you have the opportunity to experience a shark phenomenon currently happening and being researched b...
by DiveSSI - 6th March 2019
Training of Maldivians to become "Coral gardeners"

From March 9 to 24, 2019, the German Maritime Museum Stralsund is again undertaking a projec...
by DiveSSI - 5th March 2019
Study again reveals serious deficiencies in the seal for fish products

A recent study by the NABU umbrella organization Birdlife International ...
by DiveSSI - 4th March 2019
Young fish show organ damage at high CO2 concentrations

Atlantic cod is one of the most important commercial fish species in the world. Studies...
by DiveSSI - 25th February 2019
Icelandic whale meat probably intended for the Japanese market

The Icelandic Minister of Fisheries granted a permit to continue whaling on 19 F...
by DiveSSI - 21st February 2019
The new educational kids comic Coral Heros by awarded illustrator Bernhard Speh and SECORE International is published! Coral Heroes takes its reader...
by DiveSSI - 21st February 2019
The Kudoa-thyrsit converts fish meat to slimy mush

When the host dies, microscopic Kudoa spores begin to digest the fish's flesh. Once they hav...
by DiveSSI - 19th February 2019
Fluorescent light attracts microalgae

Corals know how to attract good company. A research study has shown that corals provide a tantalizing flu...
by DiveSSI - 14th February 2019
Long-term observations contradict previous views

The subpolar North Atlantic plays a crucial role in global ocean circulation. By near-surface ...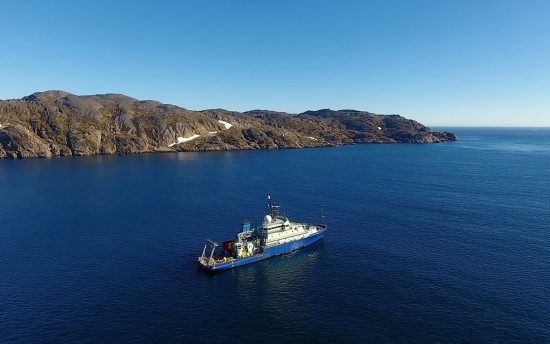 by DiveSSI - 13th February 2019
Researchers do not know how the animals survive there

Animals need oxygen to live. Now marine biologists have discovered a large number of fish...
by DiveSSI - 5th February 2019
Diseases and ocean warming cause populations to collapse The combination of ocean warming and an infectious disease has caused the populations of t...
by DiveSSI - 4th February 2019
Restricted visibility on the reef costs anemone fish a lot of energy

Scientists at James Cook University have found that fish become more fearf...
by DiveSSI - 18th January 2019
A burial mound at the bottom of the lake

The "Sweet Lake" (Süße See)in Saxony-Anhalt (Germany) is a real treasure chest for underwater archae...
by DiveSSI - 16th January 2019
Researchers are investigating upwelling areas off Africa and South America

On the eastern edges of the Atlantic and the Pacific, continuous buo...
by DiveSSI - 12th January 2019
Cold periods still take place in the deep Pacific

The sea has a long memory. When the water in the deep Pacific Ocean has seen sunlight the las...
by DiveSSI - 10th January 2019
Decreasing stock since 50 years

According to an analysis of the data from the Queensland Shark Control Program, the decline in coastal sharks i...
by DiveSSI - 9th January 2019
Trawl nets endanger many species

In Marine Protected Areas (MPAs), the marine environment should be particularly protected. As a recent s...