by DiveSSI - 12th July 2016
by DiveSSI - 24th June 2016
by DiveSSI - 13th June 2016
by DiveSSI - 18th April 2016
In 2014, members of a diving club on Texel Island in the Netherlands found sunken treasure in a shipwreck off the coast of the island. The "treasur...
by DiveSSI - 5th April 2016
An international team of scientists led by the Alfred Wegener Institute (AWI) Helmholtz Centre for Polar and Marine Research has managed to shed some ...
by DiveSSI - 2nd April 2016
This year, step into the fascinating world of cephalopods, at the German Oceanographic Museum's Meeresmuseum and Ozeaneum. That's because 2016 is dedi...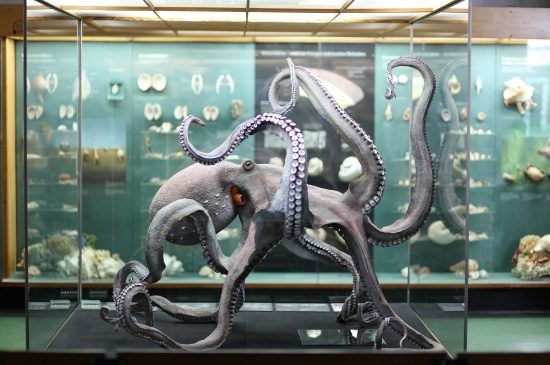 by DiveSSI - 29th March 2016
Measurements taken by satellites indicate that the eastern flank of Mount Etna is slowly sliding into the Ionian Sea. However, these measurements only...
by DiveSSI - 9th February 2016
Climate change has affected many parts of the world, giving rise to ocean acidification in the oceans. Scientists have now developed a faster way of...
by DiveSSI - 12th January 2016
An international collaborative study has uncovered the truth: that the sizes of many larger-than-life marine creatures have been exaggerated. The ...
by DiveSSI - 17th November 2015
Electric eels are the most remarkable predators of the animal kingdom. They kill their prey with electric shocks as high as 600 volts…but t...
by DiveSSI - 15th October 2015
At a recent working meeting of the Franciscana consortium in Brazil, researchers and government officials have decided to implement measures to safegu...
by DiveSSI - 5th October 2015
The Sowerby's beaked whale, which appeared on the coast of Mecklenburg in the well-Wiek, a bay on the Baltic coast of Mecklenburg-Vorpommern, in lat...
by DiveSSI - 13th August 2015
New Exhibition Showcases Development Of Deep-Sea Research And Technology
by DiveSSI - 23rd July 2015
Dolphins Can Empty Their Lungs In Milliseconds