by DiveSSI - 12th July 2016
by DiveSSI - 27th November 2015
Come 1 January 2017, Europe's first underwater museum – Museo Atlántico Lanzarote – will open with more than 300 sculptures beneath the wav...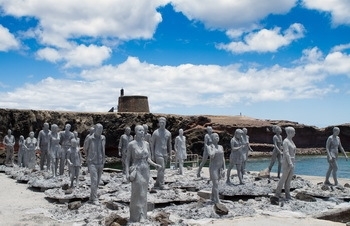 by DiveSSI - 15th March 2019
33 days of invaluable knowledge about bluefin tuna

Last year, marine scientists succeeded in providing a 250 kg bluefin tuna (Thunnus thynnus -...
by DiveSSI - 16th January 2019
Researchers are investigating upwelling areas off Africa and South America

On the eastern edges of the Atlantic and the Pacific, continuous buo...
by DiveSSI - 7th December 2018
Researchers examined more than 100 animals of all seven species

Researchers from the University of Exeter and the Plymouth Marine Laboratory, i...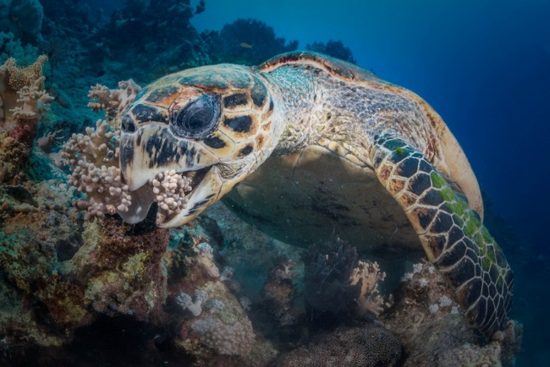 by DiveSSI - 16th November 2018
Overfishing: Diverse fish species threatened

Nature protection measures have given new hope to fin whales, according to the update of the IUCN ...
by DiveSSI - 17th September 2018
Whaling ban remains

At the meeting of the International Whaling Commission on September, 14th 2018, Japan's application for "sustainable whalin...
by DiveSSI - 5th September 2018
IWC Conference in Brazil: Japan applies for "sustainable whaling"

If it is up to the will of Japan, international whaling would be in for a ren...
by DiveSSI - 8th August 2018
The first underwater museum in the USA opened off the coast of Florida

In late June 2018, a submarine sculpture park was opened in Florida. The...
by DiveSSI - 21st June 2018
If the reefs are unable to keep up with with rising sea levels, the coasts are threatened

Many coral reefs will not be able to grow fast enough...
by DiveSSI - 31st May 2018
New study shows first comprehensive inventory of European crab jellyfish

For 12 years, the Atlantic jellyfish Mnemiopsis leidyi, originating fr...
by DiveSSI - 30th May 2018
With an eye for details What makes a good underwater photo? A difficult question, because it is often a spontaneous shot that captures a very speci...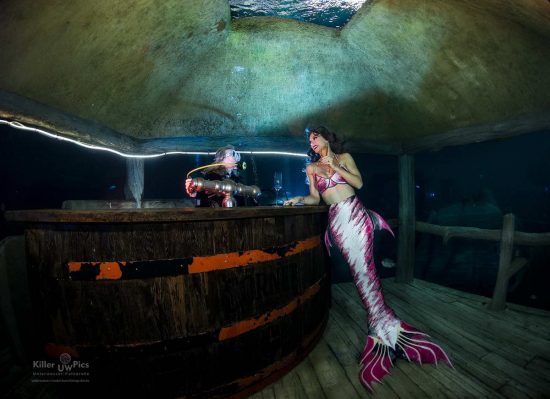 by DiveSSI - 29th May 2018
The plastic particles come from the garbage patch in the Pacific Ocean and from fishing vessels

Researchers at the Alfred Wegener Institute, He...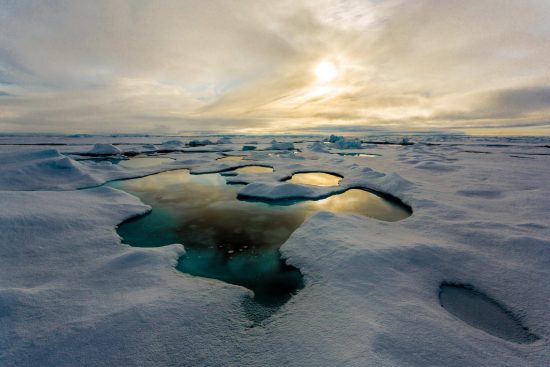 by DiveSSI - 6th April 2018
Species conservation organizations are calling for EU resistance to whaling in European waters

Beginning of April 2018, the annual whaling seas...
by DiveSSI - 28th March 2018
A very special dive site in Iceland

Our dive trip starts on a chartered cutter. At the dive site we start with a big step overboard into the wa...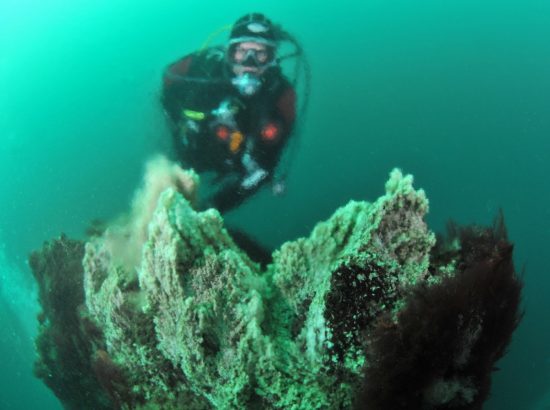 by DiveSSI - 26th March 2018
Video shows swimming behaviour of a self-luminous fanfin monkfish

For the first time ever a deep-sea frogfish of the family Caulophrynidae coul...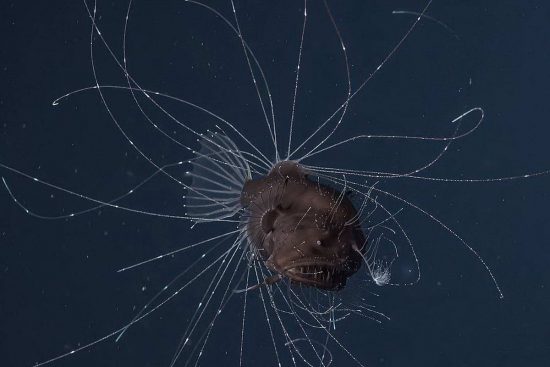 by DiveSSI - 22nd March 2018
Researchers show the influence of fresh water on deep water formation

In the North Atlantic cold water sinks in winter from the sea surface int...
by DiveSSI - 21st March 2018
Antarctic: Climate change and krill

The small, swimming crustacean krill and the gelatinous salps are the focus of an expedition of Oldenburg o...
by DiveSSI - 22nd February 2018
American lobsters migrate to deeper waters and move northward

Rising temperatures at the bottom of the Atlantic force American lobsters (H. ame...
by DiveSSI - 1st September 2017
EU Commission is first to include eel in catch quotas

The European eel is fighting for survival. In the last 30 years, its population has d...
by DiveSSI - 11th August 2017
Legend has it that when Christopher Columbus returned to Spain from the New World, he was asked to describe the island of Dominica. His response was t...
by DiveSSI - 9th August 2017
An intimate knowledge and genuine enthusiasm for marine life are attributes that define some of the best dive guides. Such qualities enable them to tu...
by DiveSSI - 13th July 2017
A Fallen Champion

One of the busiest shipping zones in the world, the English Channel, is littered with hundreds upon hundreds of wrecks.&nbs...
by DiveSSI - 21st June 2017
Eels' magnetic orientation follows Earth's magnetic field

In a new study, scientists have discovered how the European eel larvae in the S...
by DiveSSI - 29th April 2017
A sea slug called Tethys fimbria

If you are lucky to come across a Tethys fimbria when diving in the Mediterr...
by DiveSSI - 21st April 2017
GEOMAR researchers publish long-term observations from Labrador Sea

The Labrador Sea in the northwestern North Atlantic is one of the princi...
by DiveSSI - 13th February 2017
Research will improve forecasts for global sea levels

How has alternating warm and cold time periods affected the West Antarctic Ice Sheet...
by DiveSSI - 6th February 2017
Greenpeace explores the newly discovered reef

Off the Brazilian coast, where the Amazon River meets the Atlantic Ocean, researchers discov...
by DiveSSI - 1st February 2017
Solbach attended at boot show 2017

Well-known actor Sigmar Solbach has been appointed as the new Chairman of the German Society for the C...
by DiveSSI - 10th October 2016
The silent predator with the big mouth

The flattened grotesque head opens up suddenly, revealing rows and rows of teeth. Before the victim c...
by DiveSSI - 8th September 2016
Toxins in shark products linked to neurological diseases like Alzheimer's Here's another reason to reject that bowl of shark's fin the next tim...
by DiveSSI - 3rd August 2016
by DiveSSI - 4th July 2016
by DiveSSI - 24th June 2016
by DiveSSI - 30th May 2016
Some major food companies and retailers, like Iglo and McDonald's, have signed a commitment with Greenpeace on 25 May 2016 to halt further expansion o...
by DiveSSI - 25th May 2016
Data gathered by the paleoceanographers shows that cold-water corals off the coast of Europe require a specific density of seawater to thrive. However...
by DiveSSI - 29th January 2016
The latest edition of the Fish Advisor app from Greenpeace has just been served up, appearing both as a printed guide and an app. The guidebook and...
by DiveSSI - 5th November 2015
Daily fluctuations in the sea surface temperature in the mid-latitudes influence the long-temporal variability in the atmosphere. Hence, the state of...
by DiveSSI - 30th October 2015
Yesterday, 29 October 2015, the research ship Polarstern left its home port of Bremerhaven with 32 students from 19 countries. It will sail to Cape To...
by DiveSSI - 15th October 2015
At a recent working meeting of the Franciscana consortium in Brazil, researchers and government officials have decided to implement measures to safegu...
by DiveSSI - 13th August 2015
New Exhibition Showcases Development Of Deep-Sea Research And Technology
by DiveSSI - 31st July 2015
While searching for carbon emissions related to volcanic activity in